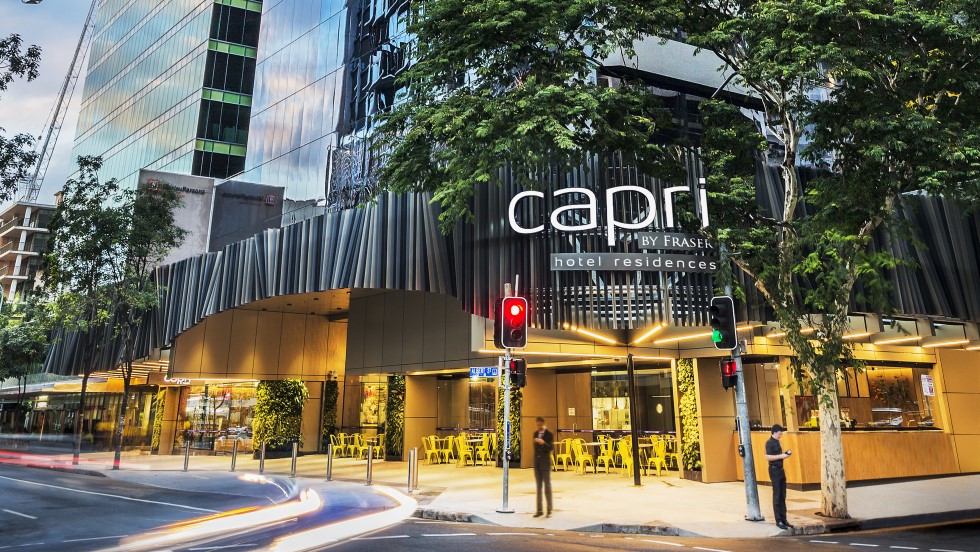 AUSTRALIA, 4 MAY 2020
Frasers Property Management has announced the addition of a collection of stylish urban hotel rooms to its national portfolio of residential properties for rent, available under flexible rental terms from 3–12 months.
Frasers Property Management, the residential property management arm of Frasers Property Australia, has partnered with Frasers Hospitality Australia to make a range of quality CBD hotel rooms at Fraser Suites Sydney, Fraser Place Melbourne, Fraser Suites Perth and Capri by Fraser Brisbane available to the residential rental market at conventional market rates, with an unprecedented level of flexibility.
It's an innovative collaboration between our Australian hospitality and residential arms of the multi-national Frasers Property business, and a response to the collapse in demand for conventional hotel offerings due to COVID-19.
Frasers Hospitality has sensibly pivoted its luxury serviced-apartment offering to now provide affordable, un-serviced, short-term lease options, priced from $600 per week in Sydney, $310 per week in Brisbane, $325 per week in Melbourne and $500 per week in Perth.
These rates are highly competitive with the conventional rental market and have the additional advantage of flexibility in the lease term – highly desirable in the current unsettled housing market.
"These short-term, super-flexible, fully-furnished apartments are ideal for anyone experiencing housing uncertainty, or who needs quality self-contained accommodation but prefers not to commit to a long-term lease," says Richard Kemp, National Property Manager for Frasers Property Management.
"We're fielding enquiries from people temporarily downsizing due to changed economic circumstances, and from people with short-term needs who want more security and certainty than informal Airbnb-style options," he added.
While apartment sizes vary depending on the specific property, the offer encompasses studio, one and two-bedroom apartments, fully-furnished and self-contained, and most with full-sized kitchens, internal laundries, operable windows for fresh air and some with balconies to stretch out in. All four properties are centrally located in CBD or CBD-walkable locations, and parking is generally available at an additional cost.
Lease terms are flexible, from 3-12 months, which is an unprecedented level of flexibility for quality accommodation of this kind and price. Residents who agree to a lease term of more than three months receive one week free.
Frasers Hospitality Australia is uniquely positioned to undertake this shift in approach due to the close collaboration between with the international real estate Group's residential, property management and hospitality teams in Australia. Enquiries are being serviced by Frasers Property Management, with leases of three months or more signed under their license, and Frasers Hospitality applying their well-practiced corporate long-stay model for shorter terms.
For more information about this offer, visit https://www.frasersproperty.com.au/smp/national/make-fraser-suites-home. Frasers Property Management can be contacted on 13 38 38.