Partnering with University of the Arts London the exhibition was curated throughout the first floor apartments of the development and featured works by young, aspiring artists all of which are alumni of Camberwell College of Arts. Art-Apart was exhibited across ten out of eleven apartments, with the 11th being the show apartment, dressed by celebrated designer, Rachel Winham.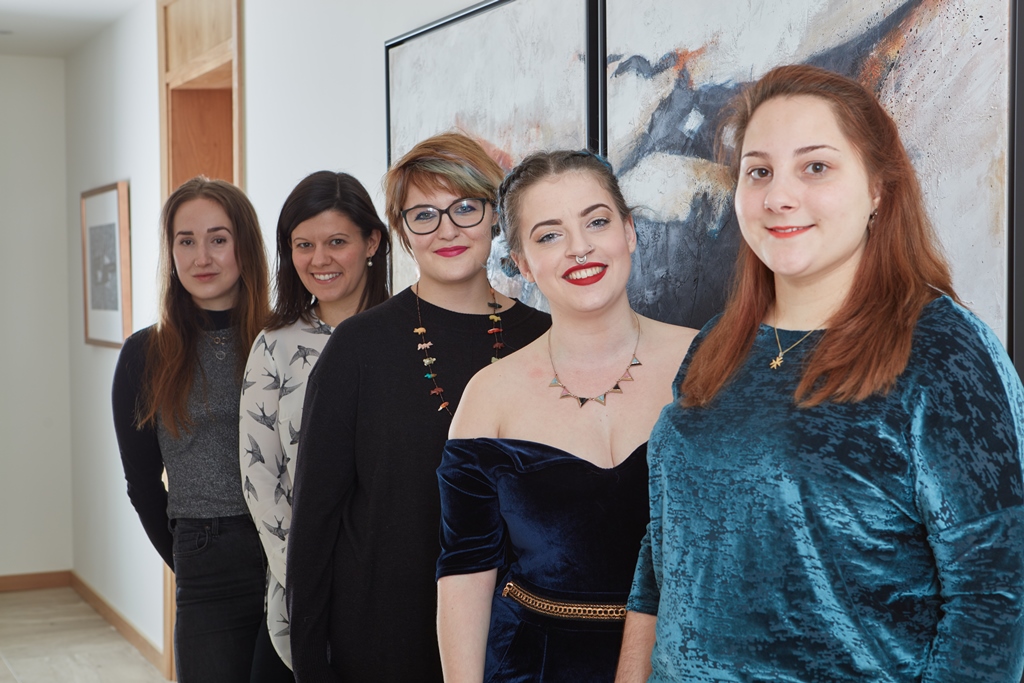 Throughout the exhibition, forward-thinking artists exhibited new styles and concepts, for example, Vanessa Bizzarri created a series of sinuous, multi-coloured three-dimensional artworks out of expanding polyurethane foam that can be dispensed from an aerosol can. Due to the rapid expansion and setting of this foam, Vanessa has to make fast decisions as to the content and expression of her artworks - yet at Art-Apart, each of her works encompassed considered organic elements that seem to be striving to express human shapes and complex concepts.
In addition to entire walls, floors, plinths and horizontal surfaces, art was also displayed hanging from walls, in the manner of a traditional art gallery visited and enjoyed by applicants and art lovers alike!