Some of us do not need to think twice about stocking up on food at home. But for others, putting food on the table may be a daily struggle. 

In April 2019, the malls of Frasers Property Singapore launched the "Don't Let Good Food Go To Waste" campaign in collaboration with Food Bank Singapore. Non-perishable food items were collected across 10 malls to be distributed to those in need.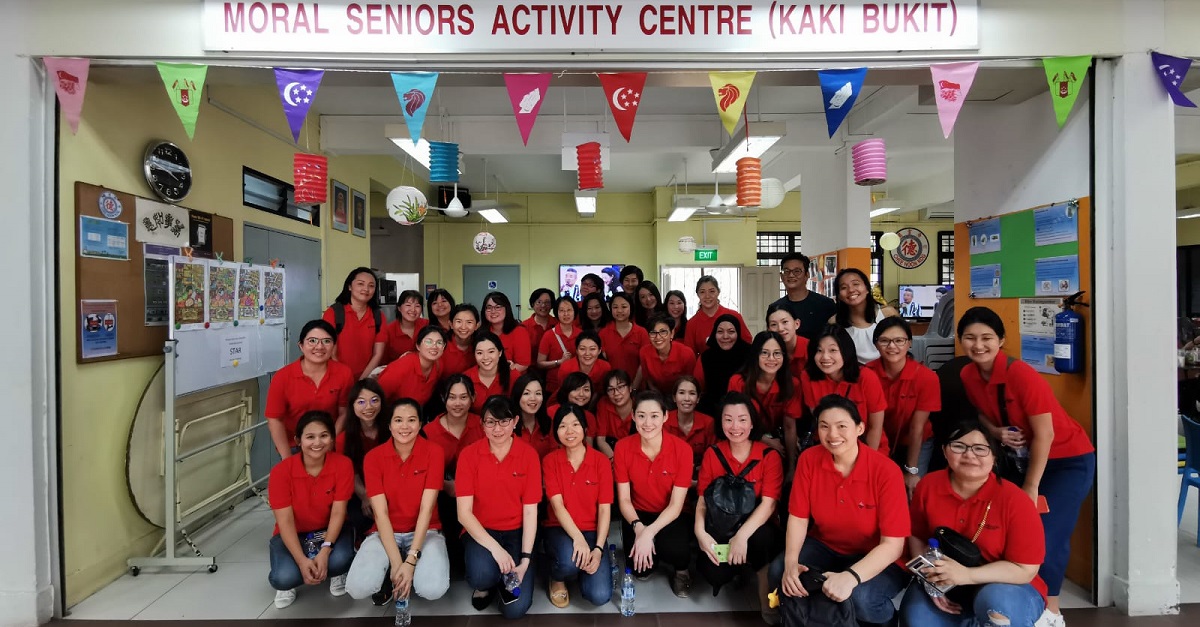 Volunteers from Frasers Property Singapore together with Audrey from Food Bank Singapore and William from Moral Seniors Activity Centre.
Together with Food Bank Singapore, 40 volunteers from Frasers Property Singapore had a fulfilling afternoon on 20 September 2019 at Morals Seniors Activity centre, packing over 200 food bundles for needy residents in the neighbourhood.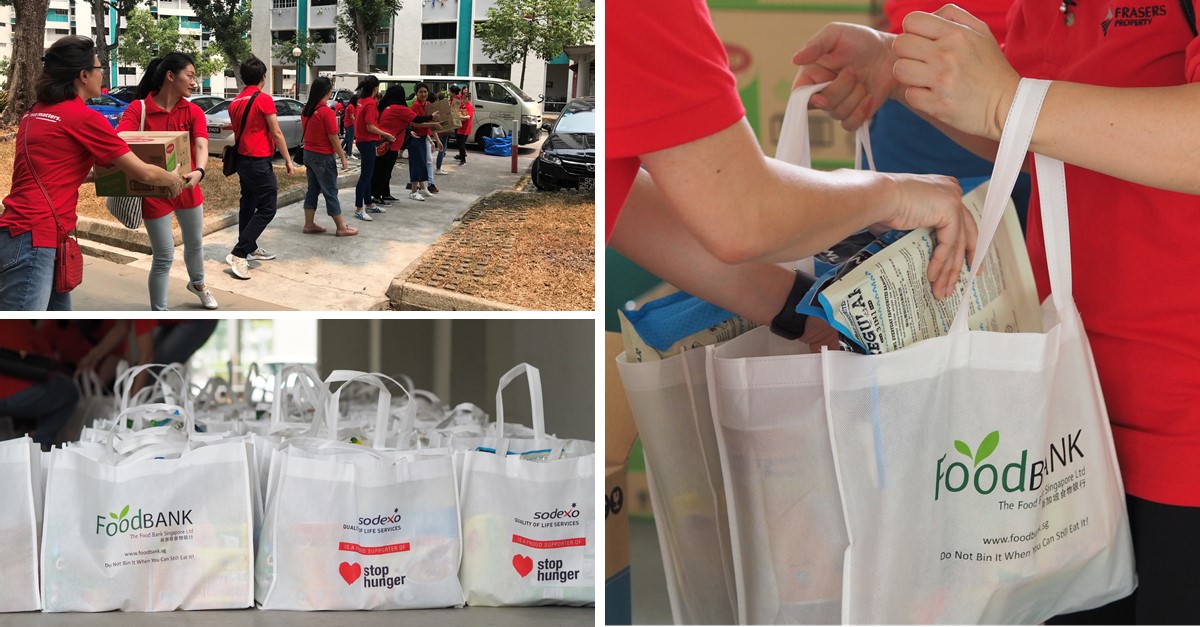 Over 200 food bundles consisting of non-perishable food items were carefully packed by the volunteers.
Each food bundle contained a total of 8 non-perishable food items which were distributed to approximately 200 households at the nearby 1-room and 2-room flats.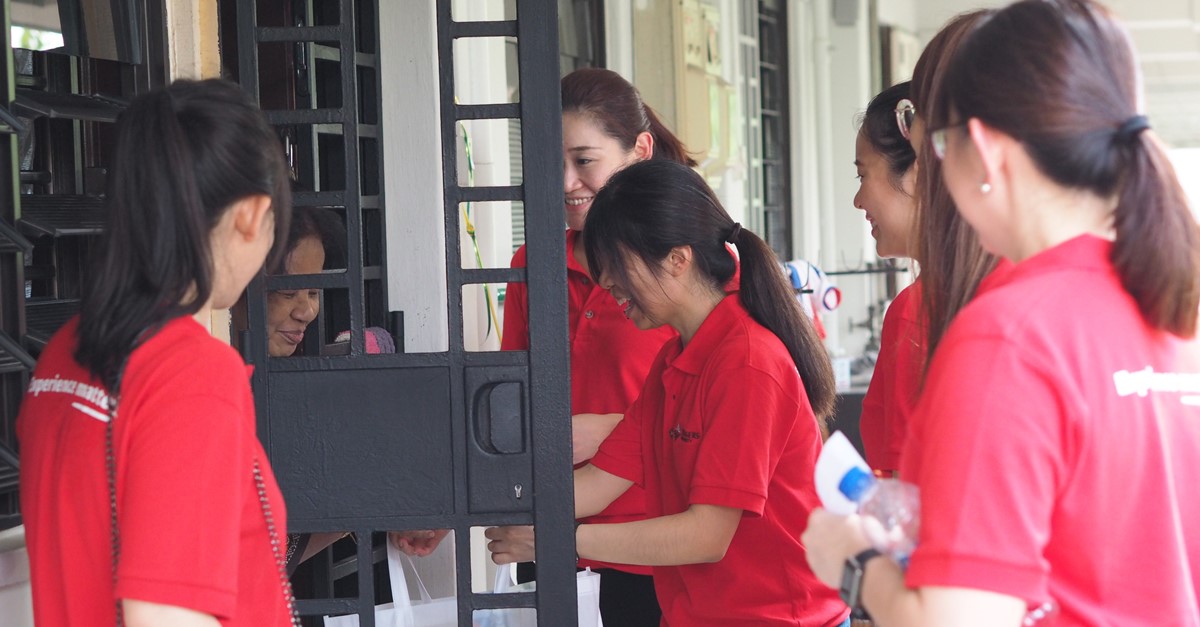 It was heart-warming to see the smiles on the recipients' faces.
Fadzillah Abdol Rahman, Senior Administrative Assistant at Valley Point said that the experience was very meaningful. She said, "The families that received the food bundles were very grateful. It feels rewarding to know that all the effort we put in was worth it."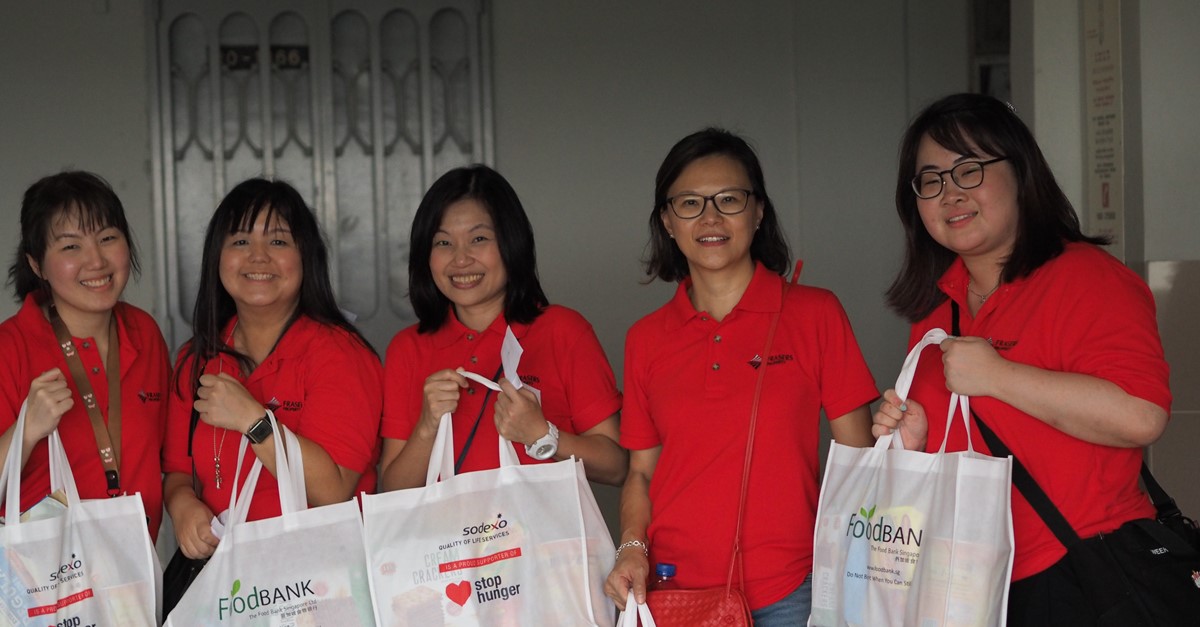 Volunteers split up into different teams to distribute the food bundles to those in need.
Besides helping the less fortunate, the activity also fostered friendships between colleagues from different departments. 

"On top of helping those in need, I also got to meet and interact with colleagues from other departments, even those that I would never get the opportunity to work with. I hope that there will be more of such initiatives in the future," said Rachel Lo, Senior Executive from Group Treasury.

Overall, the activity was a meaningful one and everyone left with their hearts feeling full.