Have 'A Very Merry Minions Christmas' at the malls of Frasers Property this year as the global pop culture icons, Illumination's Minions, bring their larger-than-life personalities to this festive extravaganza to be held from 15 November to 24 December 2019.


A Very Merry Minions Christmas Party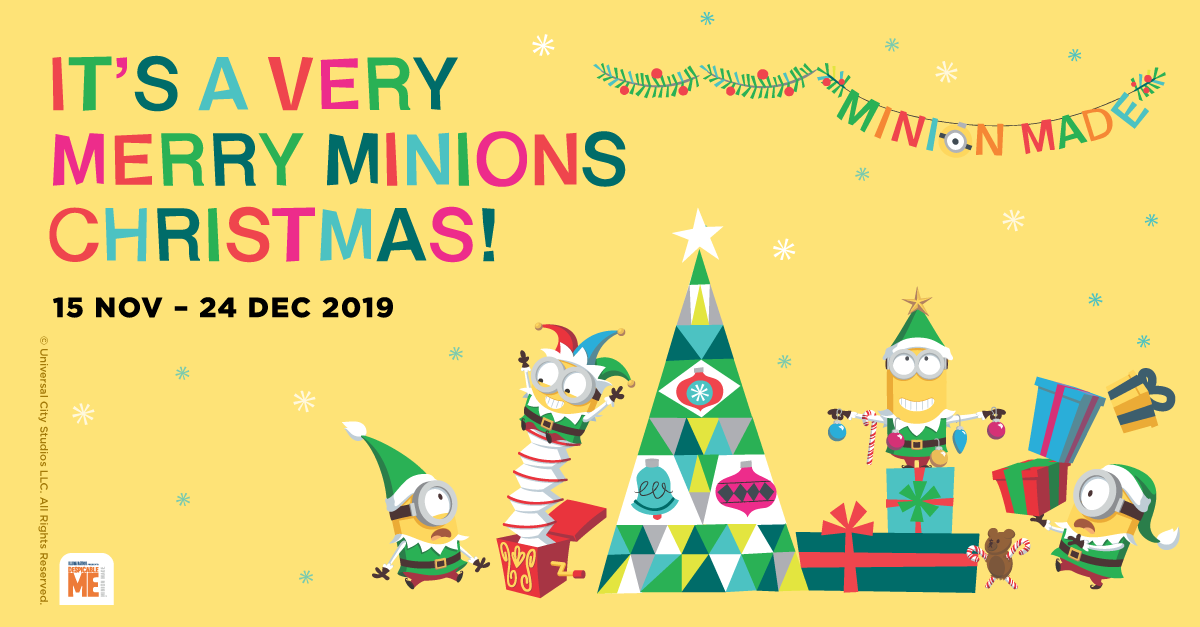 Illumination's Minions are celebrating Christmas with their fans on selected weekends from 23 November to 21 December. They are the main attractions of the Minions Christmas Party, which will also feature activity zones designed for maximum fun, such as a Tic Tac Toe game, a Ball Pit, and a Banana Ice Fishing game.

The sweet and loyal Minions will be making their way around the following malls of Frasers Property: The Centrepoint, Bedok Point, Changi City Point, Causeway Point, Anchorpoint, Waterway Point, YewTee Point and Northpoint City. Shoppers can head on down to their nearest malls on the selected dates to catch the Minions at 2pm, 4pm and 6pm. 

At a special event on 30 November, the Minions are joining shoppers at Waterway Point for a Singapore Book of Records attempt, by forming the biggest gathering of Minions fans in a single location! The first 200 shoppers who are Frasers Experience members, must register online to participate in this record-breaking opportunity. Participants will receive exclusive Minions T-shirts to wear at the record attempt, and they will also be rewarded with attractive goodies for their efforts. In addition to meeting the Minions at Waterway Point, two lucky winners can bring home $500 worth of Digital Gift Cards in the Grand Lucky Draw.

What better way to mark the festive celebrations than beautiful Christmas trees adorned with glittery lights? Shoppers must cycle on the stationary bicycles to generate enough energy to power up the Minions Christmas Tree. The malls are also bringing shoppers together to engage in the age-old family tradition of decorating a smaller, fun-sized, Christmas tree! At the $10,000 Deck The Halls Challenge, participants must grab as many Minions ornaments from the ball pit to furnish the tree and they can win a share of $10,000 Digital Gift Cards.

In another classic family tradition at the Minions-themed Christmas Party, shoppers are invited to craft their very own heartwarming Christmas cards, extending well-wishes to loved ones. Over at the Craft My Card Corner, shoppers can emboss their favourite Minions characters on the card with the stamp machine. That's not all; shoppers can bring home their own crafted tote bags and Minions-themed Christmas ornaments. Free balloons will be given out to shoppers if they capture those memories, hashtag MinionsxFrasers and tag our malls on Instagram!


'Tis the season of giving   
During this holiday season, shoppers can earn a chance of winning a pair of air tickets to a dream destination of their choice, anywhere in the world, if they spend a minimum of $30 at participating stores.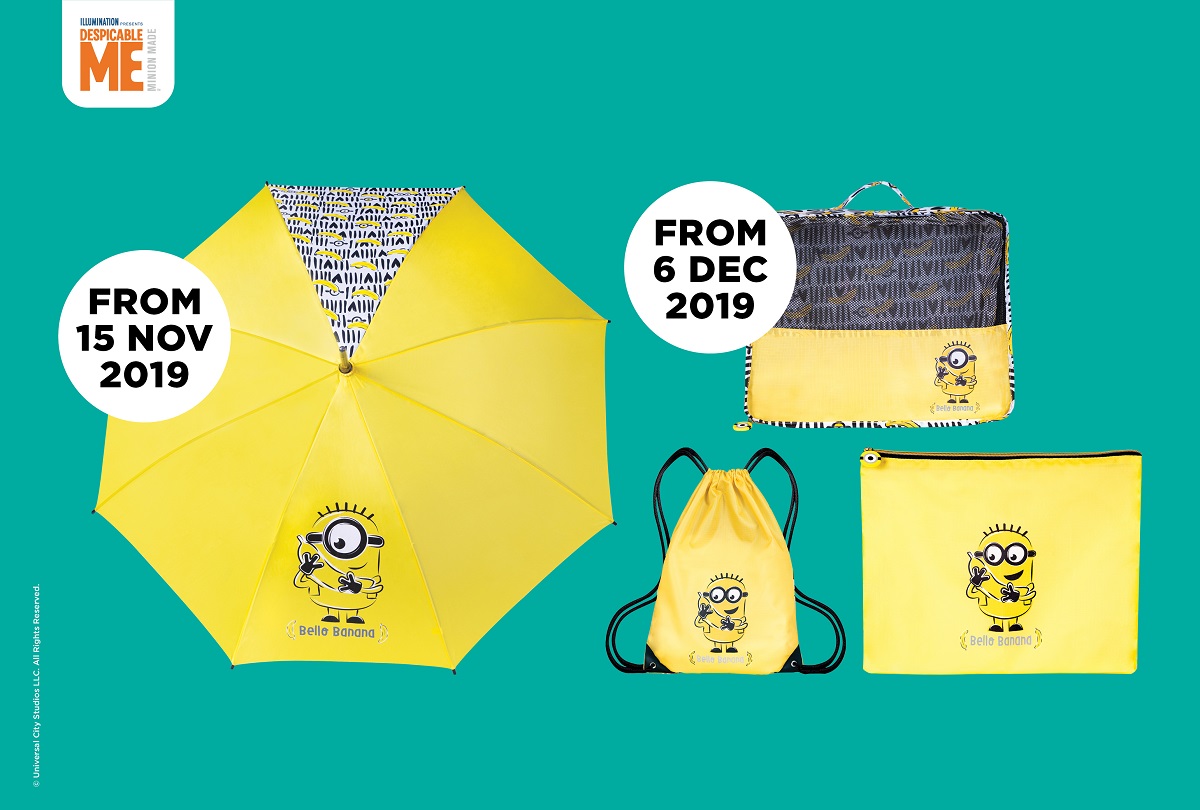 Shoppers can also redeem a special edition yellow Minions umbrellas or three-piece travel sets, containing a packing cube, document bag and drawstring bag. Shoppers can snag themselves these gifts if they scan their Frasers Experience member QR code and spend up to $210 dollars at the various participating malls this Christmas. Shoppers can redeem their umbrellas from 15 November while they can redeem the three-piece travel set from 6 December.

In line with the massive Black Friday sales islandwide, Frasers Property Singapore is also hosting a spend-to-redeem sale. Shoppers will be able to redeem $5 and $10 Digital Gift Cards when they spend $50 and $100 at selected malls and enjoy special deals.

For more information on the full list of activities and rewards for shoppers at the malls of Frasers Property, please visit www.FrasersExperience.com.