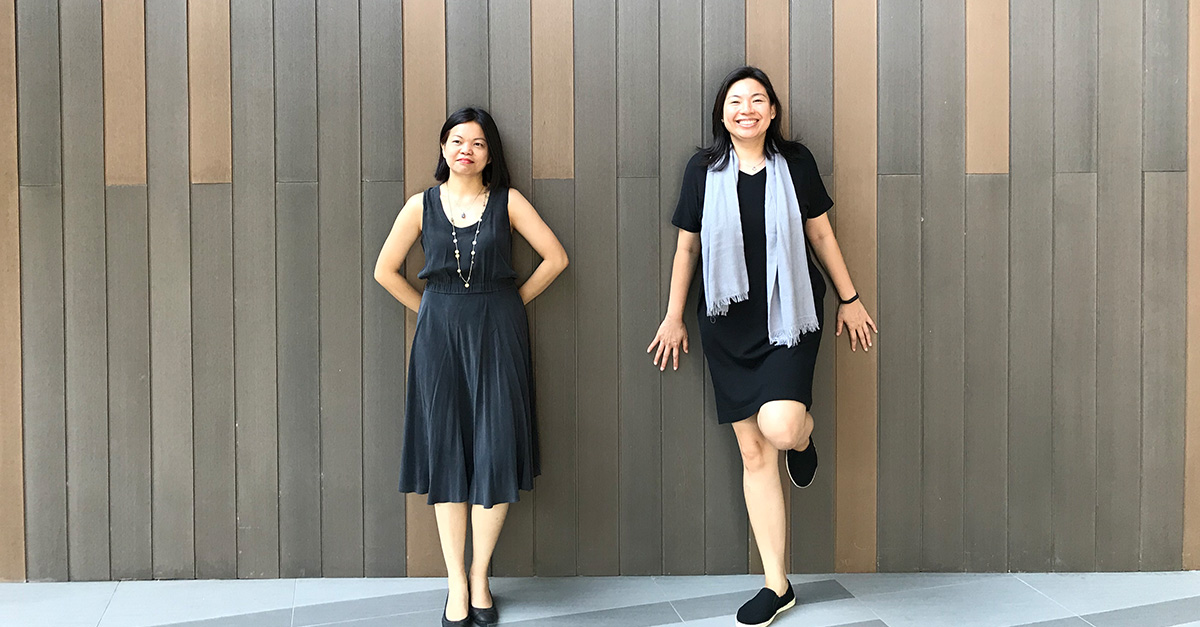 Eve Chen, General Manager, Alexandra Technopark (Left) and Lina Layanto, Senior Manager, Partnerships, Marketing & Communications (Right) share small ways you can make a big change for the environment.
Our annual Frasers Property Environment Month is back this March, with the theme "Consuming Responsibly". The theme serves as a reminder that the choices we make in purchasing, consuming, and disposing of items has an impact on the environment and the society.
Whether at work or at home, our colleagues Eve Chen, General Manager, Alexandra Technopark and Lina Layanto, Senior Manager, Partnerships, Marketing & Communications shares with us some smart ideas they have adopted to be more eco-friendly!
Tip #1: Opt for banana leaves instead of disposable plates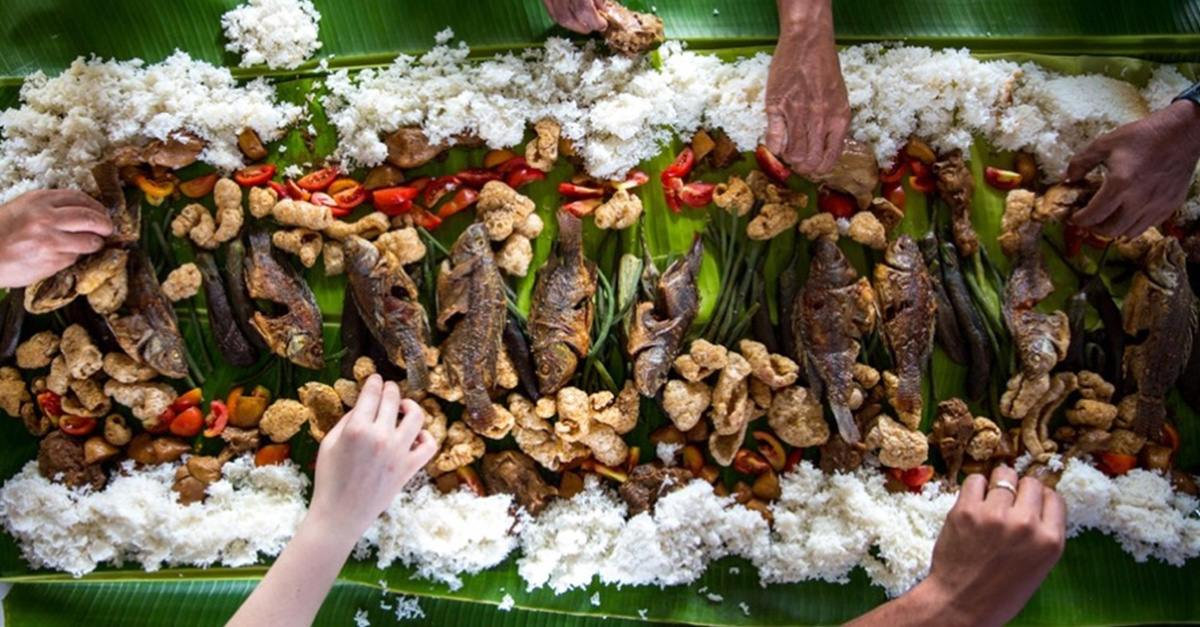 Singaporeans take their meals very seriously! While eating food on banana leaves is a custom that dates back thousands of years, its benefits are still relevant today.
Lina shares that she does this often during family gatherings. Besides being an eco-friendly, biodegradable alternative to disposable plates, the leaves have a waxy coating that infuses a subtle but distinct flavour to the food, making it taste better.
Tip #2: Choose to cook nose-to-tail
Being sustainable is also about reducing waste, and one of the most effective ways of doing this is by cooking and eating the whole animal, nose-to-tail as the term goes.
Lina does this by exploring various ways to cook different parts of an animal. For example, leftover parts of a crustacean or even chicken, can be used as stock for the following day.
Tip #3: Donate your leftover veggies
Some of the rescued veggies collected by SG Food Rescue, delivered to community fridges around Singapore
Admit it, sometimes you buy more vegetables than you can consume. Instead of throwing them when they go bad, here's a solution: try offering it to willing takers!
SG Food Rescue is a local group that rescues unsellable but edible vegetables and fruits from shopkeepers and vendors, and channels them to charities. Eve is one of the many volunteers who help deliver these fruits and veggies to local charities, soup kitchens and a couple of community fridges in Yishun, Stirling Road, Dorset and Tampines. 
Tip #4: Make your own compost at home
Compost is organic material that can be added to soil to help plants grow. Lina prepares her own compost at home by collecting a significant portion of organic waste that we throw away, such as dried leaves and raw fruit and vegetable scraps.
By composting, you can also help to reduce the amount of waste that is being directed into our landfills. This means a reduction of concentrated, toxic leachates and methane gas that is being released into the atmosphere, which equates to a decrease in overall pollution.
It would be good to do some research to ensure you do it correctly in case you do more harm than good, she adds.
Tip #5: Boil your dirty washcloths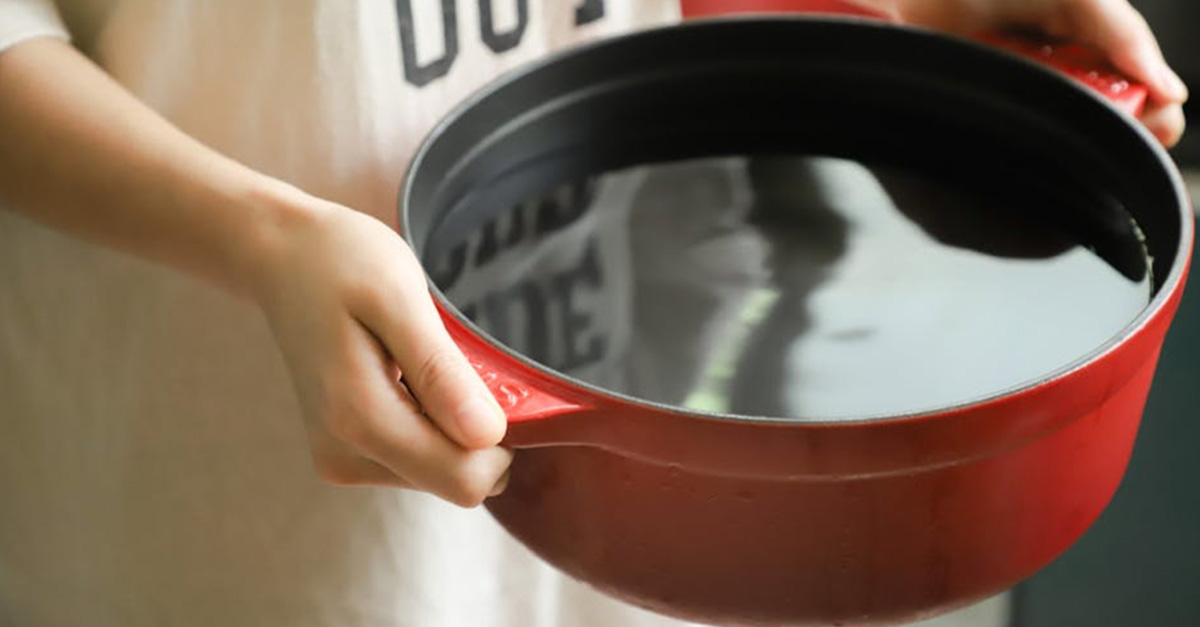 Pro tip: If you have a few dirty kitchen sponges lying around, throw it into the pot as well.
When cleaning up around the house, instead of throwing in just one or two kitchen washcloths in the washing machine, Lina places them in a pot and leave them to boil as the hot water will kill germs in the towels and loosen the dirt.
A typical washing machine uses about 60 litres of water per load. Can you imagine how much you might save with this?
Tip #6: Consolidate all your trash in one single plastic bag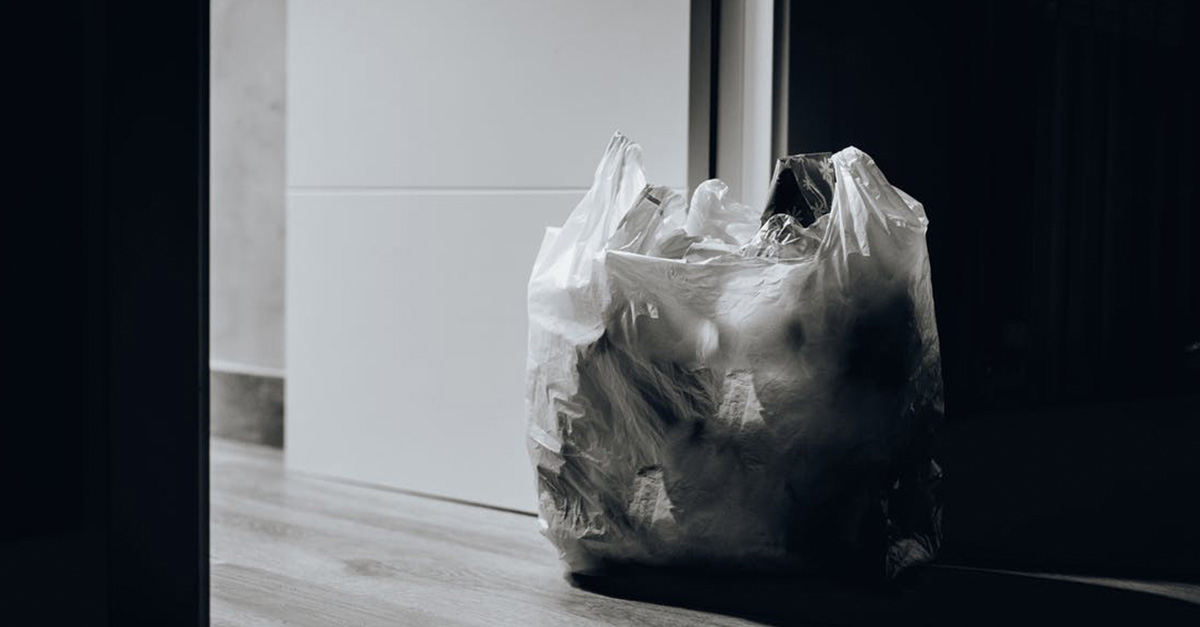 https://www.pexels.com/photo/trash-near-door-1549528/
Some of us may find it difficult to eliminate the use of plastic bags altogether, especially when throwing out trash. One simple way to reduce the use of plastic bags is to consolidate all the trash, for example from the kitchen, bedroom, and bathroom into one big plastic bag to throw out, Lina added.

Eve's tip for reducing usage of plastic bags is to say no to double-bagging, and bagging small items which can fit into your personal bag.

Aside from reducing the use of plastic bags, Eve's advice is to adopt the habit of bringing your own reusable bags when you go shopping.
Tip #7: Take action outside your home
If you're already doing your part at home, try venturing out to see what else can be done to help the environment.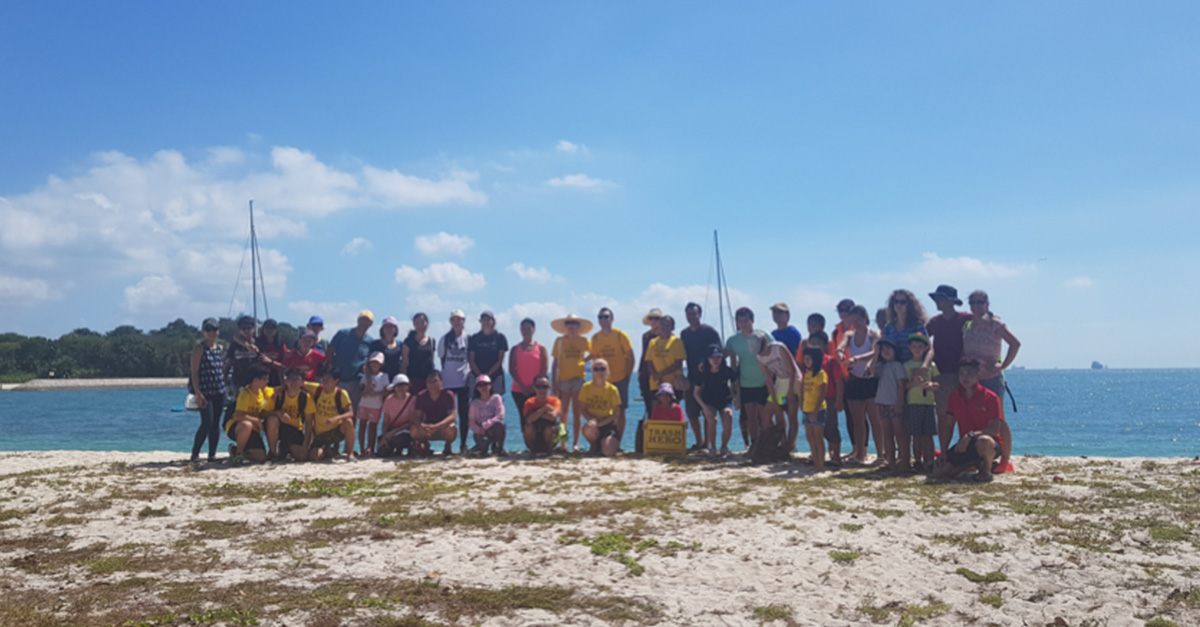 Eve Chen and other volunteers from The Trash Hero on their monthly beach clean-up. Just recently, the Trash Hero set a record for collecting 854.5 kg of trash - the most trash collected in a single clean-up at Lazarus island.
Eve Chen tells us that she often participates in a beach clean-up. She does this with several groups, namely Trash Hero, Pulau Ubin Cleanup, and Little Green Men. The various groups organise beach cleaning in different areas in Singapore such as Pulau Ubin, Lazarus Island and the Changi/ Sembawang beaches to pick up rubbish.
There are so many little things you can do to help the environment, and you can make a big difference yourself just by changing a couple of daily habits. In fact, it is often the little steps taken by many that have the most significant impact. Hope this inspires you to make some small changes to your daily routine, and find more ways we can work towards reducing our environmental footprint.