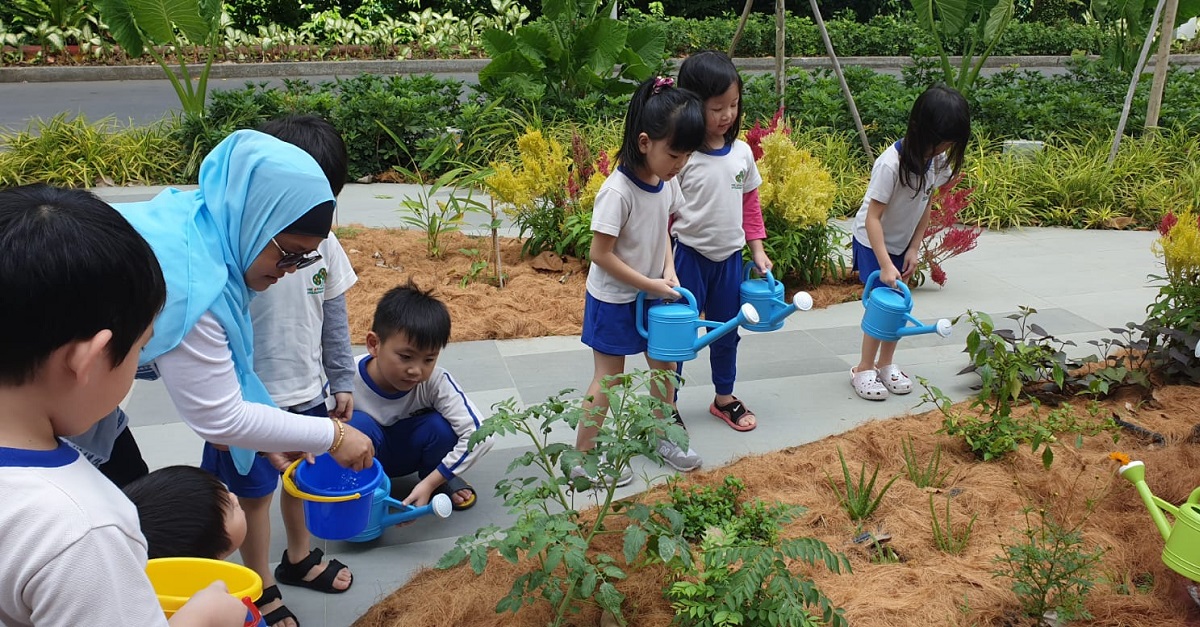 Students from The Orange Tree Preschool exploring the joys of urban farming while picking up gardening skills

At Frasers Property, sustainability is at the core of our vision to deliver quality properties that will create a positive impact for our community and environment. By incorporating renewal energy sources at our properties, being more efficient with our water resources, and constantly scaling innovation to achieve a sustainable business, we are continually looking for opportunities to reduce our carbon footprint.
Beyond our own efforts, we have also implemented various partnerships and initiatives to promote sustainability and enable our staff and shoppers to go green at our properties. As we celebrate Environment Month this March, here are some ways you can join us in our efforts to promote environmentally-conscious practices at our properties!
REDUCE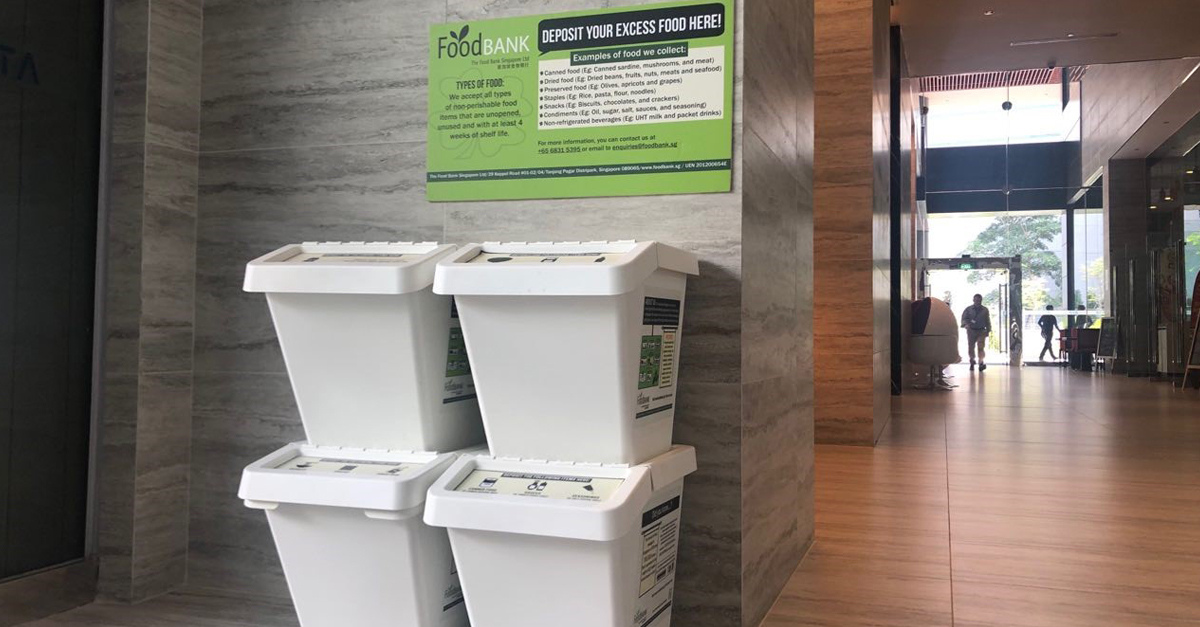 Designated food bank at Alexandra Technopark
1. Donate excess food through Food Bank Boxes
According to the National Environment Agency (NEA), the amount of food waste generated in Singapore has increased by about 40% over the past 10 years and is expected to increase with our growing population and economic activity.
One simple way of reducing food waste is by not wasting them in the first place. As part of NEA's ongoing 3R (Reduce, Reuse, Recycle) outreach effort, NEA encourages both organisations and members of the public to donate their unsold and excess food to food distribution organisations.
We have partnered with The Food Bank Singapore to provide Food Bank Boxes where you can donate your excess edible food items. These Food Bank Boxes are available across our commercial properties, including 51 Cuppage Road, Alexandra Point, Alexandra Technopark, China Square Central, Frasers Tower, Robertson Walk and Valley Point.
Come 1 April, the Food Bank Boxes will also be available in some of our retail properties [1]. To encourage everyone to minimise food waste, the first 10,000 shoppers who deposit at least five items of non-perishable food that are unopened and have not expired into the Food Bank Boxes will receive a $5 digital gift card [2].
REUSE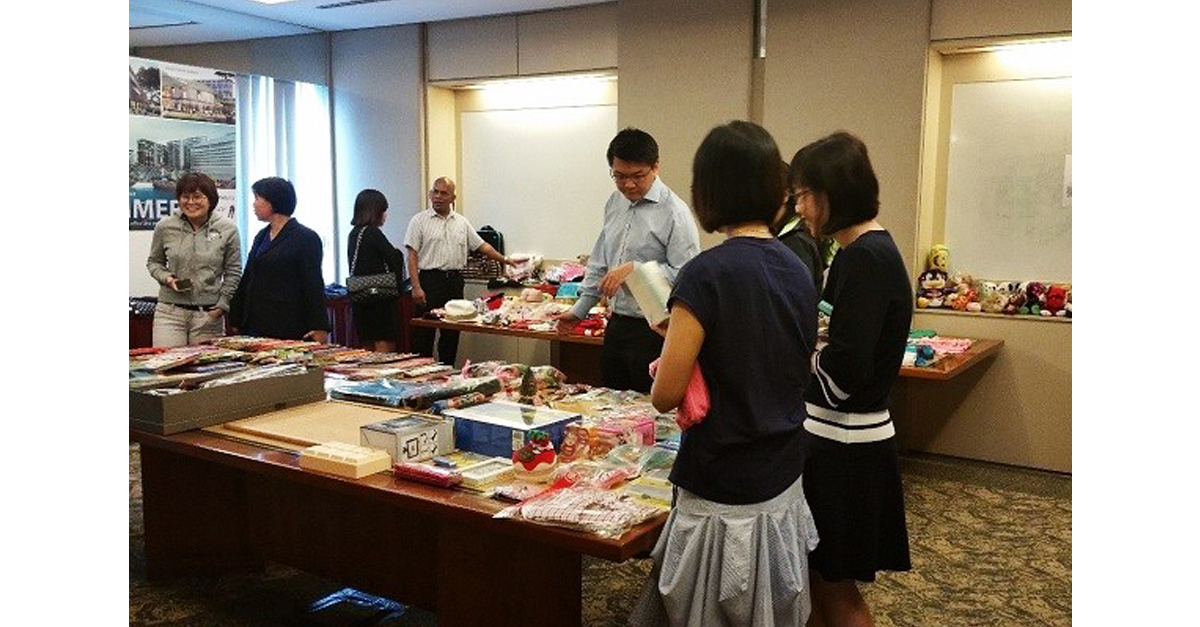 One man's trash is another man's treasure.
2. Organise a garage sale to sell your pre-loved items
Another way to reduce our carbon footprint is by repurposing and reusing our products. Organising a garage sale is a great way to help well-loved items find a new home, reduce our environmental impact, and promote bonding with your community. Our Commercial Team recently organised a hugely successful collection drive and garage sale, and donated the proceeds to The Melrose Home.
To sell your own pre-loved items, try to organise your own garage sale or look out for flea markets!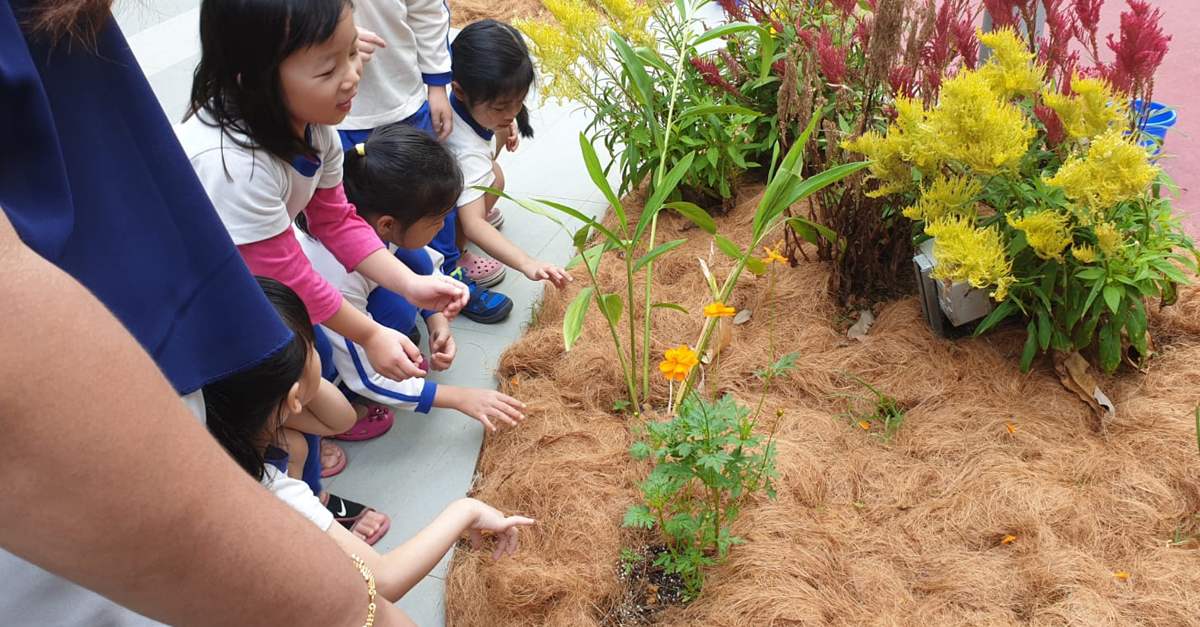 At Alexandra Technopark, tenants are welcome to adopt a farming plot. Here, students from The Orange Tree Preschool try their hand at growing their own greens.
3. Be a part of the urban gardening movement
To encourage tenants to grow their own plants and get in touch with nature, we have built an urban farm at Alexandra Technopark. Some of the herbs and plants grown on the urban farm include basil leaves, chilli padi and lime.
If you'd like to grow your own herbs or even produce, check out the supermarket or nurseries where you can purchase seeds and gardening tools. Growing your own food not only greatly reduces your carbon footprint, but allows you to add fresh garnishes and toppings to your meals as and when you like!
RECYCLE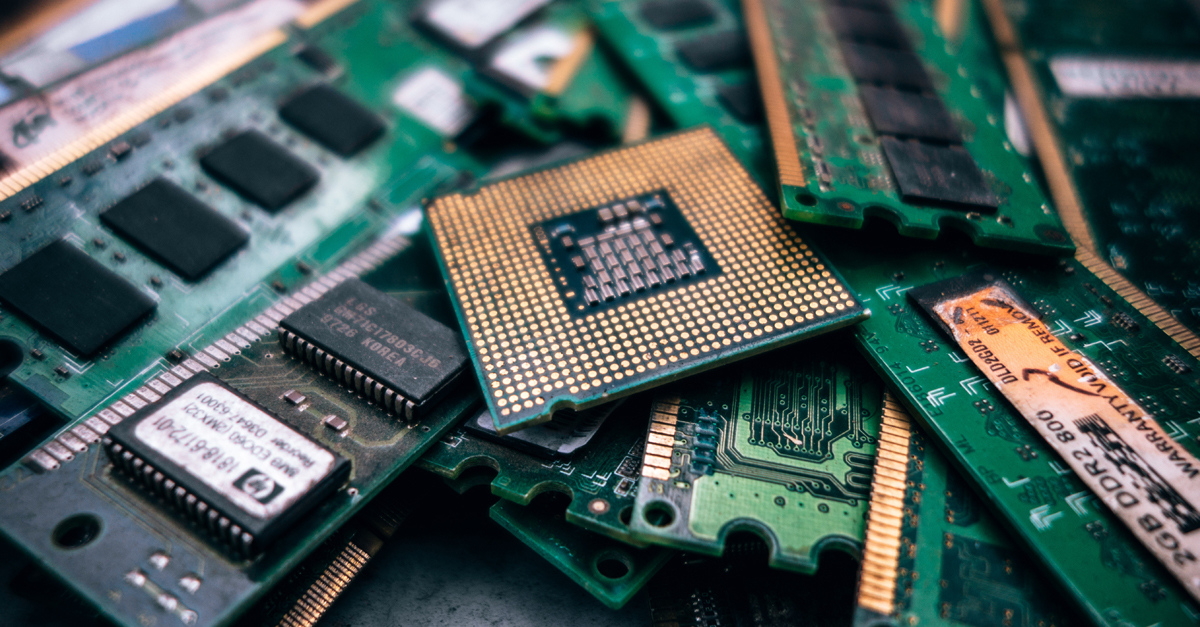 4. Recycle your electronic waste safely
Improper disposal of electronic waste (e-waste) leads to environmental pollution and this in turn may harm human health. This type of waste comprises many different components and requires special handling to dismantle. Therefore, it is important for us to dispose of them responsibly.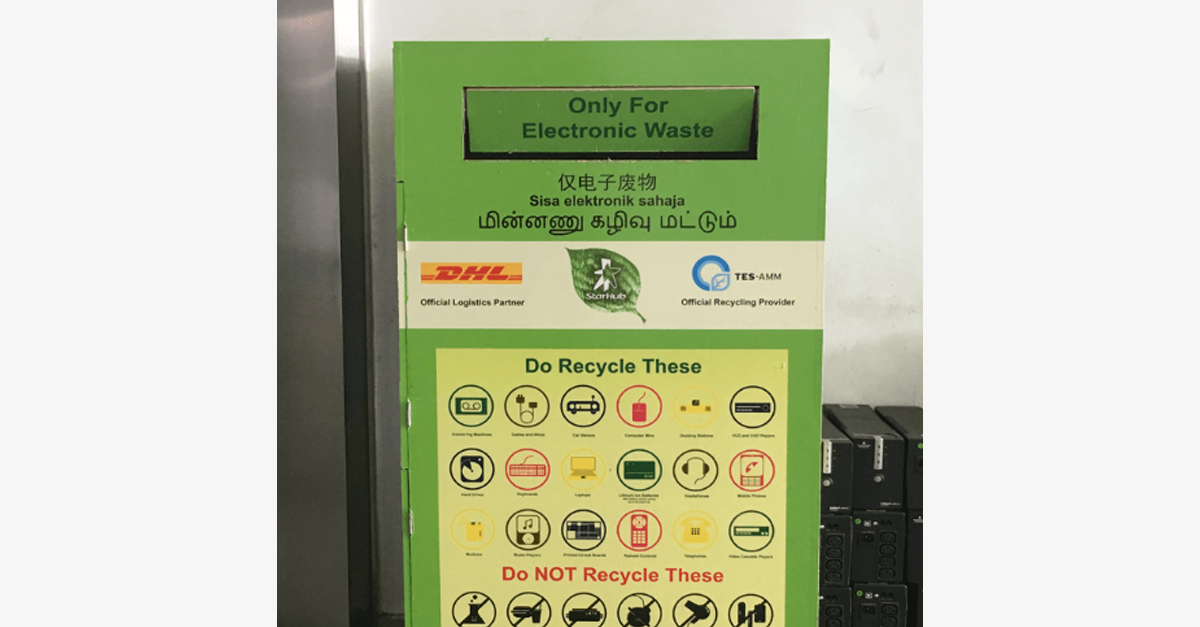 We are proud to be a part of Recycling the Nation's Electronic Waste (RENEW), a flagship e-waste recycling programme launched by Starhub, to make it easy and convenient for everyone to dispose of electronic waste at any time. These e-waste bins can be found at selected retail and commercial properties [3].
It's critical that we manage our e-waste properly, to avoid contaminating our environment and to ensure valuable materials that can recycled into new products. So, be sure to get rid of your electronics in a safe and responsible manner!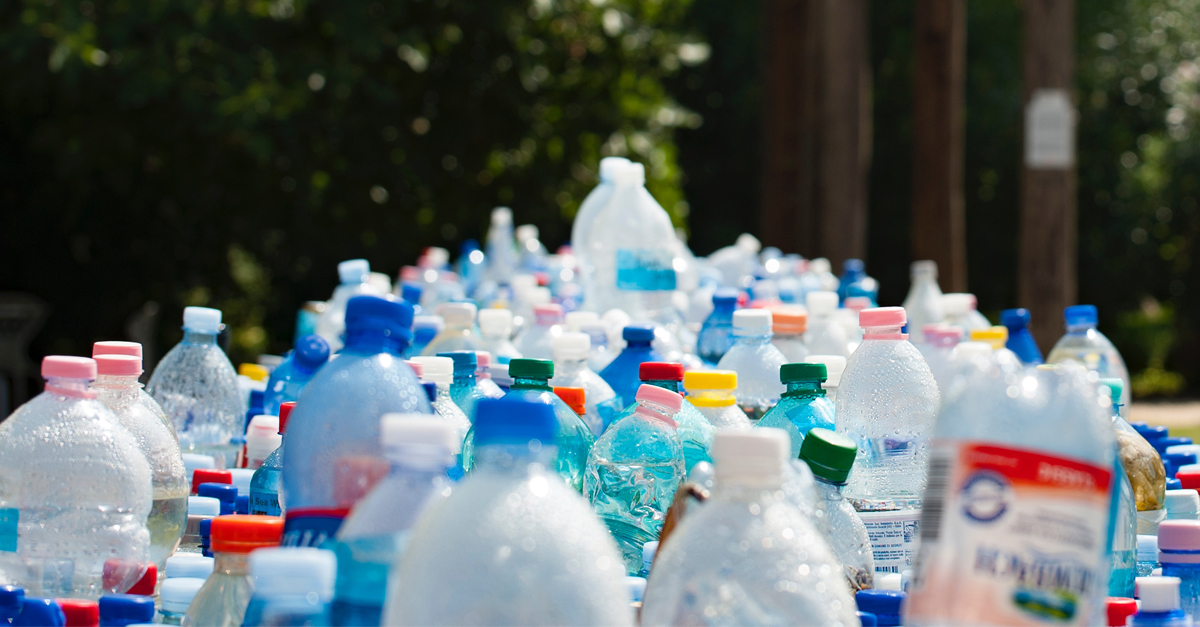 5. Recycling used bottles or cans
We hear it all the time, plastic is bad for the environment. Depending on the type of plastic, it takes between 450 and 1000 years for it to fully break down and disappear off the face of the earth.
Even if we find it difficult to completely stop the use of plastic in our lives, there are steps we can take to ensure that the plastic is used more than once by recycling our plastic.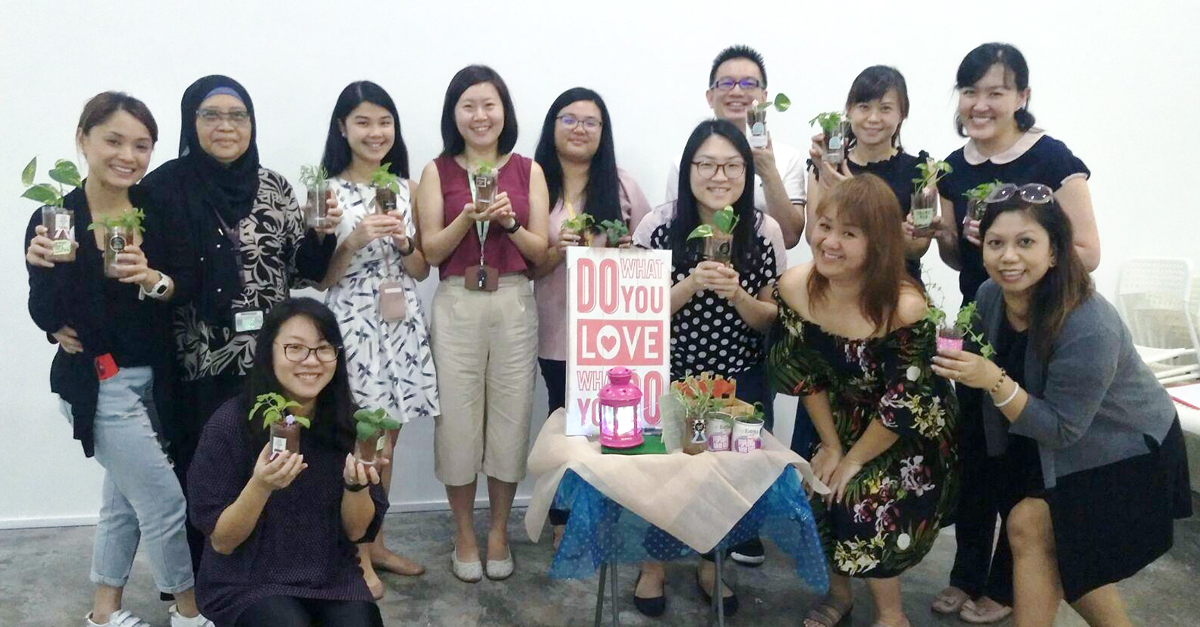 51 Cuppage recently organised a one-hour workshop  for staff and tenants of the building to learn how to recycle used plastic bottles and turned them into the herb and plant pots. This is one of many handy ways to recycle your disposable plastic bottles.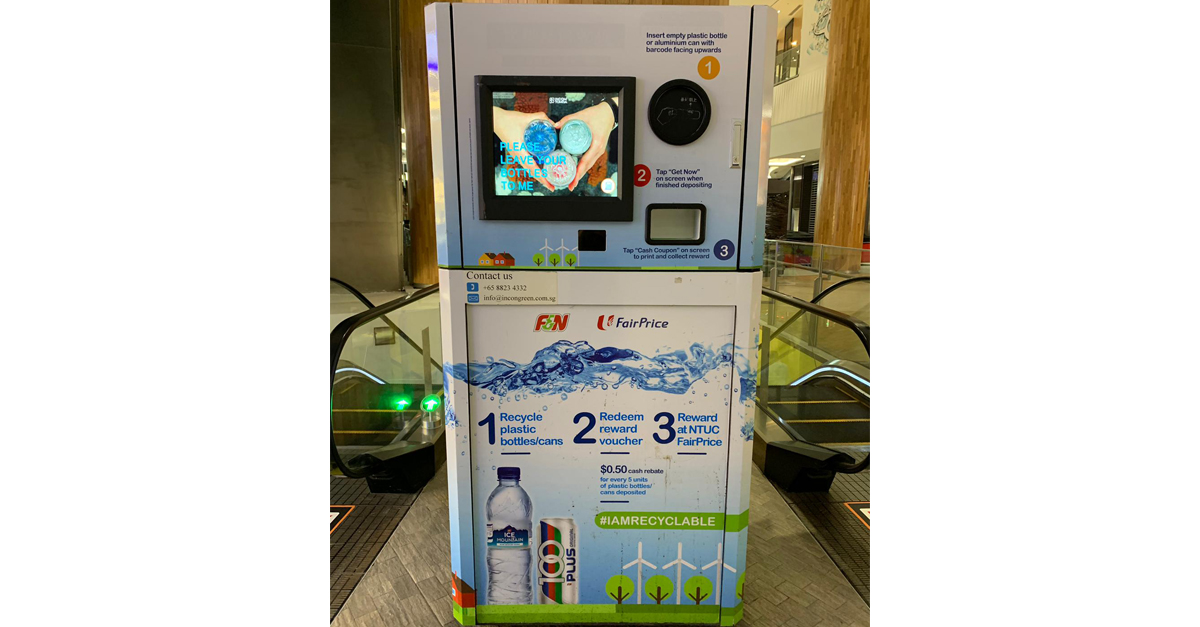 Beyond repurposing these bottles, we have also provided reverse vending machines at Waterway Point and YewTee Point to allow shoppers to deposit used PET bottles and aluminium cans in return for rebates. These self-service vending machines offer discount coupons for every five bottles or cans, which makes recycling even more fun and rewarding!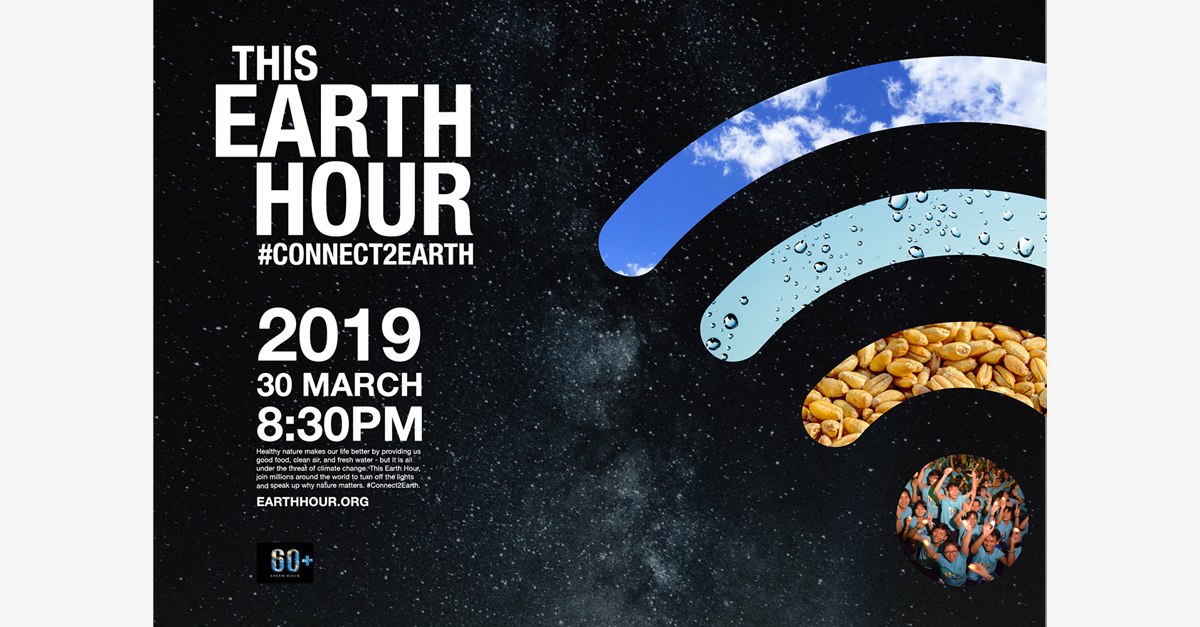 6. Switch off the lights!
As part of our commitment to fight against climate change, our properties will be observing Earth Hour by switching off their façade lights and other non-essential lightings for one hours on 30 March, 8.30pm.
Show us your support by doing the same in your homes, and let us make a difference together! Beyond just Earth Hour, always remember to switch off all electrical appliances when not in use, and to switch off the lights when possible.
There are so many ways in which we can start protecting the environment, but the first step starts with a personal commitment to adopt low-carbon and sustainable habits. The small changes we make in our daily lives not only add up, but can inspire everyone else to do likewise!
---
[1] Food Bank Boxes will be available in nine participating malls of Frasers Property: Anchorpoint, Bedok Point, Causeway Point, Changi City Point, Eastpoint Mall , Northpoint City, The Centrepoint, Waterway Point and YewTee Point.

[2] This promotion will take place in eight malls of Frasers Property:  Anchorpoint, Bedok Point, Causeway Point, Changi City Point, Northpoint City, The Centrepoint, Waterway Point and YewTee Point.
[3] E-waste bins are available at: Anchorpoint, Alexandra Technopark, Alexandra Point, Bedok Point, China Square Central, Eastpoint Mall, Robertson Walk, The Centrepoint, Valley Point, Waterway Point, Yewtee Point and 51 Cuppage.