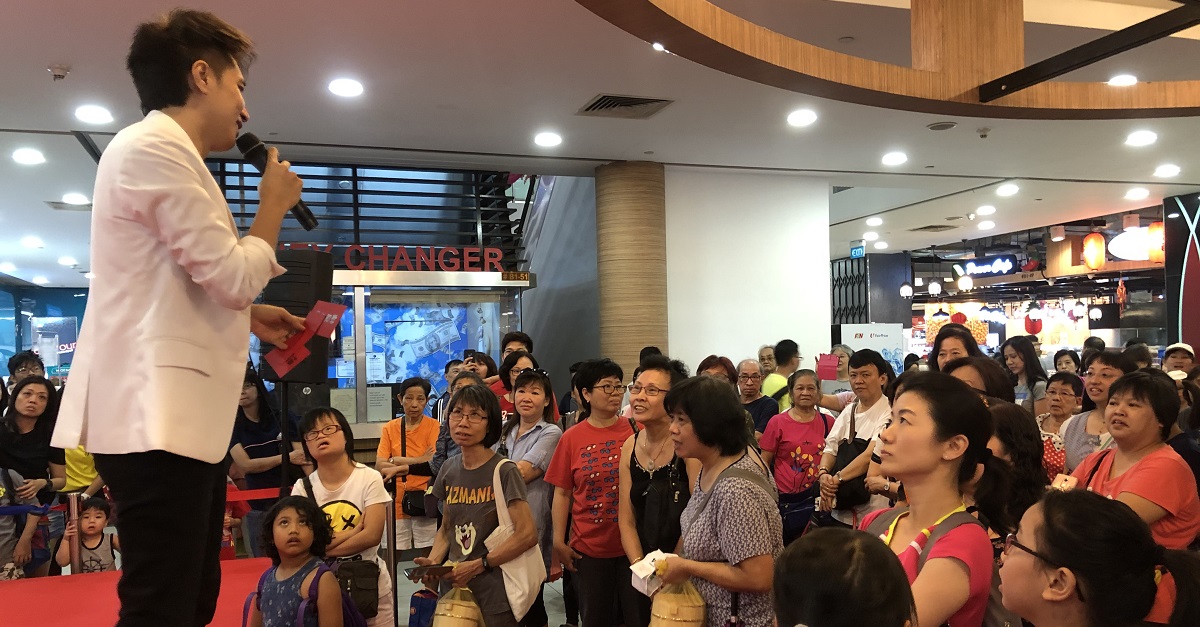 Chinese New Year celebrations started early with a line-up of festive games and activities at our malls

Over the weekend of 26 and 27 January, Bedok Point and YewTee Point were abuzz with shoppers eager to take part in the yearly Prosperity Charity Rice Bucket Event jointly organised by the malls.
During the event, shoppers who spent a minimum of $68 in the mall could purchase a Prosperity Rice Bucket at just $2. The event received overwhelming response, with over 700 Prosperity Rice Buckets sold.


With that, Bedok Point and YewTee Point rang in the new year by donating 800kg of rice to Shan You Wellness Centre, a non-profit social service organisation that serves the underprivileged.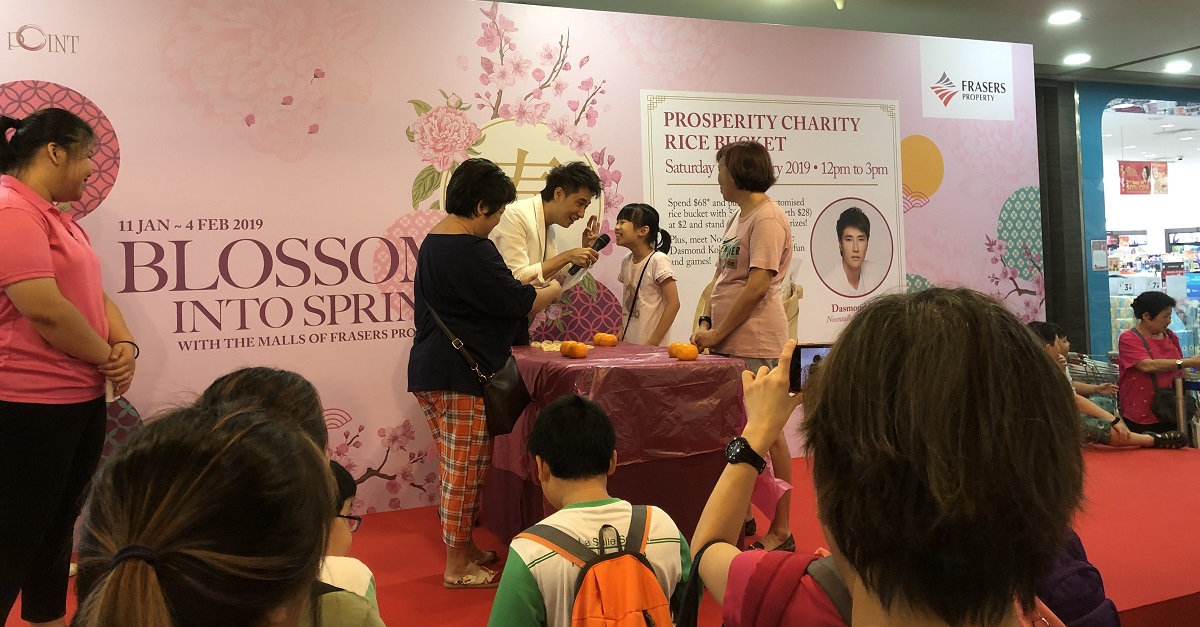 At YewTee Point, NoonTalk Media Artiste, Dasmond Koh hosted the activities
The shoppers were also encouraged to participate in various fun and engaging Chinese New Year games lined-up to usher in the festive season.
As part of the Da Ji Da Li (great luck and great fortune) game, contestants were tasked to peel mandarin oranges and use small pieces of it to form a Chinese word related to Chinese New Year. The quickest contestant walked away with shopping vouchers!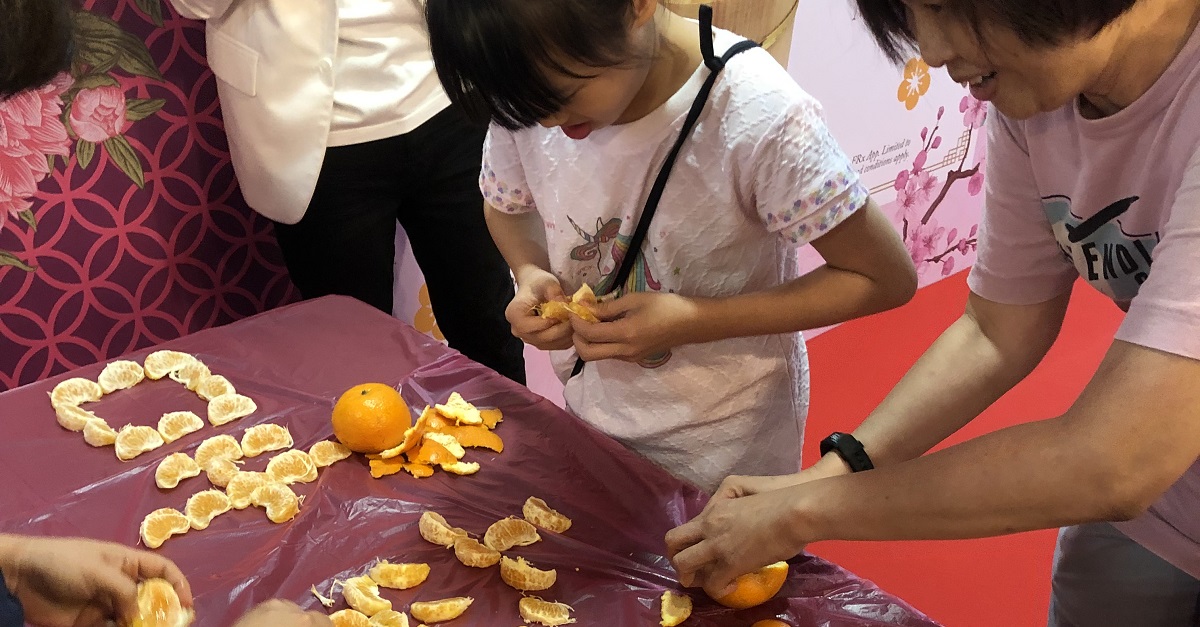 Contestants used their creativity to create Chinese words related to Chinese New Year with orange slices
Another interesting segment of the weekend was the Find your Nian Gao game. Blindfolded contestants had to put their hands in a large container filled with fruits, vegetables and Nian Gao, a traditional Chinese New Year rice cake. The fastest contestant to find the Nian Gao wins!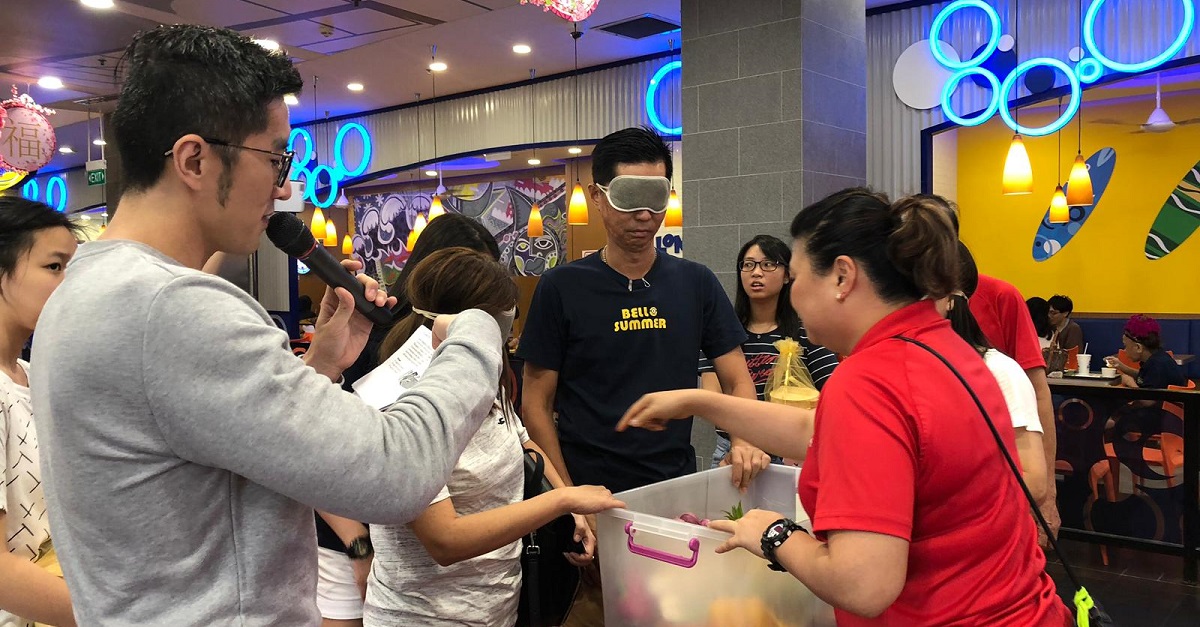 With directions from the host, 88.3 JIA FM's DJ, Xie Jia Fa, blindfolded contestants at Bedok Point busied their hands in the large container to find the Nian Gao, their key to winning exciting shopping vouchers at the mall
Partnering with communities
On top of our annual Prosperity Charity Rice Bucket Event, we also teamed up with community partners to support their fundraising initiatives.
This year, YewTee Point continues to be the annual venue sponsor for Yew Tee Community Club's Chinese New Year charity fundraiser.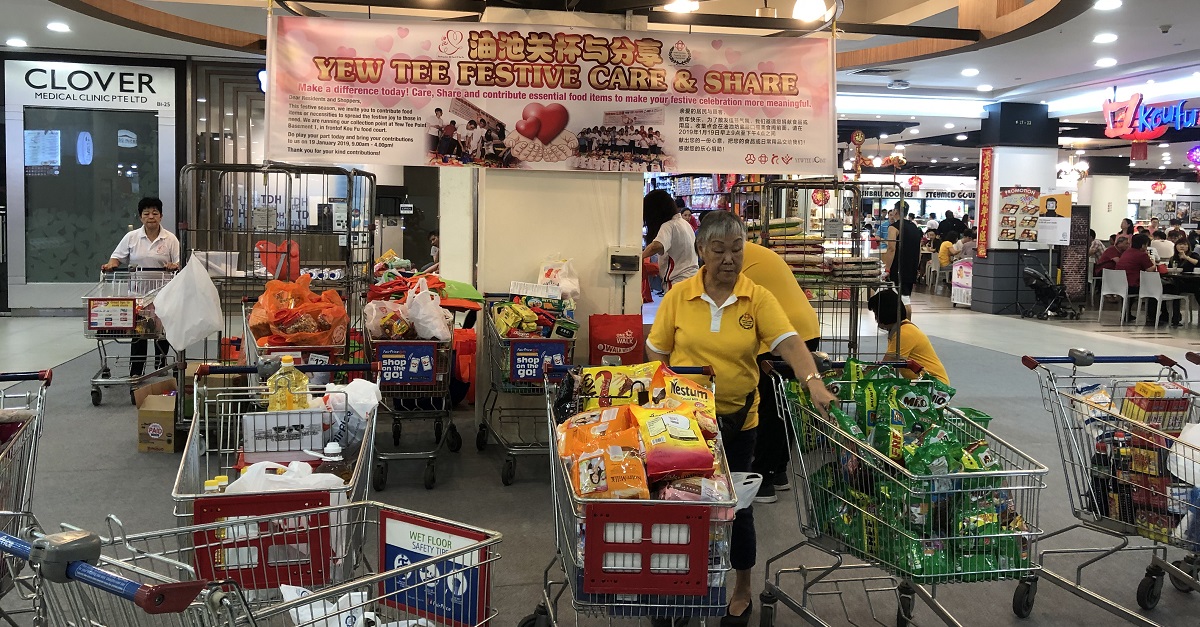 Volunteers from the Community Centre came together to collect and organise the items in the trolley carts at the designated contribution area
Shoppers were invited to contribute food items or necessities to spread festive joy to low-income individuals and families within the Yew Tee and Choa Chu Kang housing areas.
Overall, the events have been an astounding success, and we thank all our shoppers and tenants who made it possible. At Frasers Property Singapore, we believe in giving back to the communities we operate in, and this is just one of the many ways we seek to make a difference.