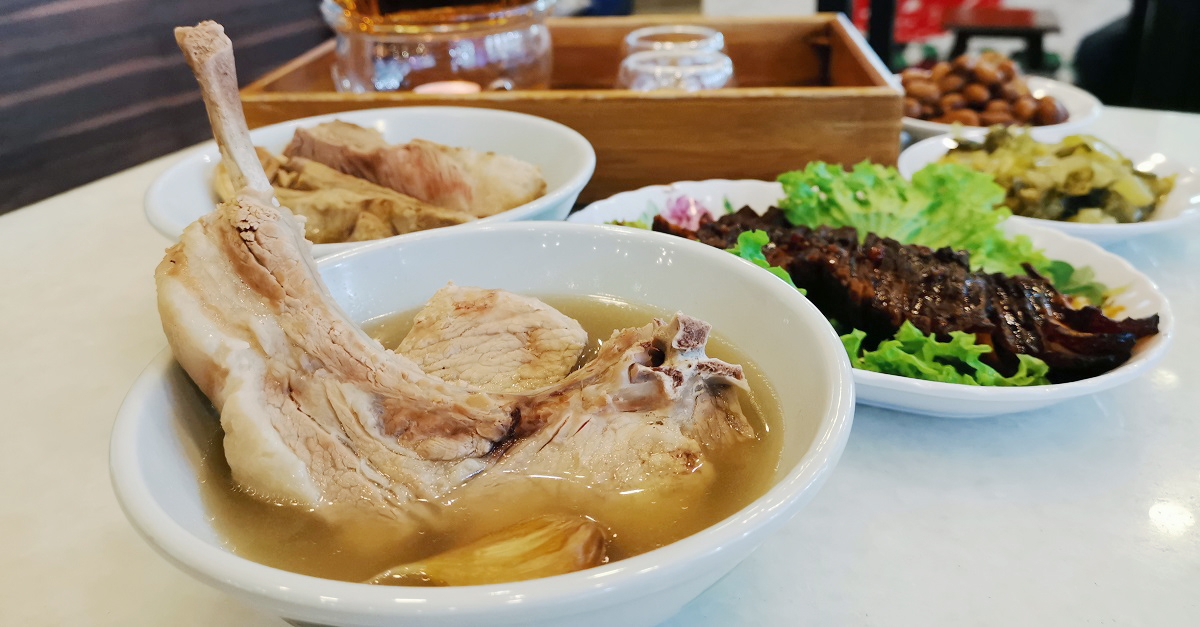 Bak Kut Teh, a pork rib dish cooked in broth and mixed with fragrant herbs and spices, is one of the many must-try delicacies in Singapore.
Believed to have originated from China's Fujian province, the dish is typically eaten with steamed white rice, you tiao (dough fritters), preserved vegetables, and braised beancurd skin.
Located at Waterway Point, Rong Hua Bak Kut Teh is one of the oldest Bak Kut Teh establishments in Singapore with a history dating back to the 1920s.
We speak to Adrian Wee, the restaurant's director to learn more about its origins.
1. Tell us more about the history of Rong Hua Bak Kut Teh
Mr Chua Ah Hua migrated to Singapore in the early years to better provide for his family. Originally a coolie, he would enjoy a piping hot bowl of Bak Kut Teh for nourishment and strength.
His love for the dish spurred him to seek an apprenticeship at a well-known Bak Kut Teh stall owned by his village elder, Uncle Rong.
As the years went by, Ah Hua's culinary skills improved and Uncle Rong was impressed with Ah Hua's dedication to perfect the dish. Together, they developed their own unique pork ribs soup recipe, which eventually became known as Rong Hua Bak Kut Teh.
2. Why did you decide to open at Waterway Point?
Before opening at Waterway Point, we had outlets in central Singapore and at a business park. It was timely for us to open another outlet at a heartland mall where we could be closer to our customers. Punggol is a new town, and continues to be a growing estate with plenty of new families.
It's a great location for us and it has allowed us to spread our love for this traditional dish, and we hope that our customers can share this culinary heritage with their friends and families.
3. What can customers expect at the Waterway Point outlet?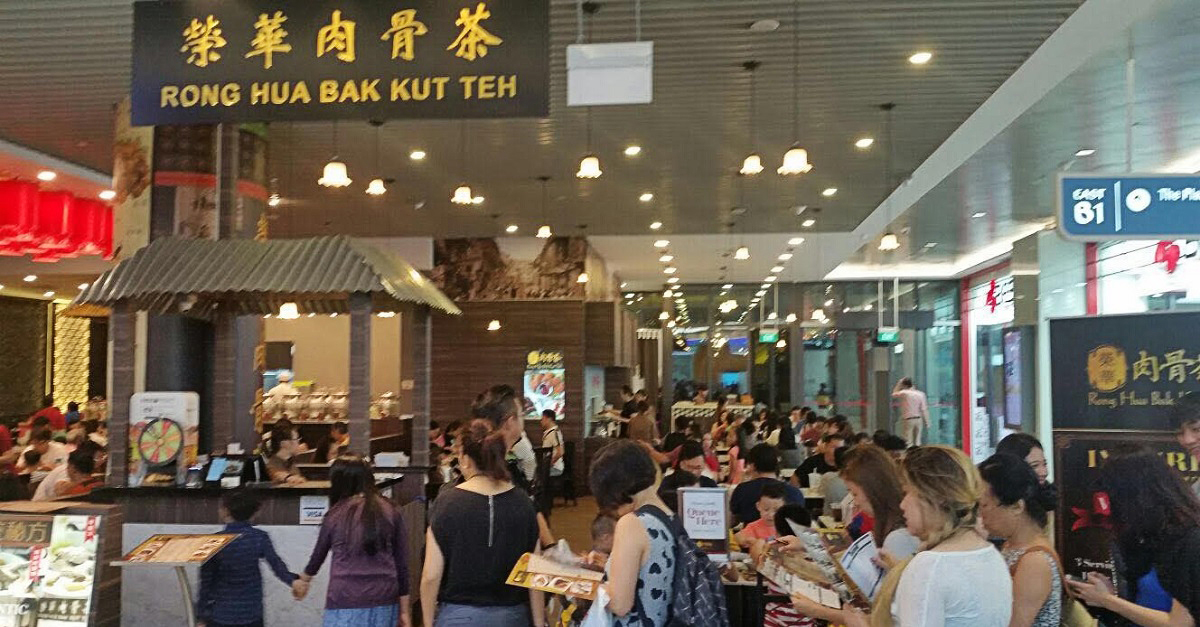 The queue for the restaurant starts even before noon, daily
Customers can expect the same high quality authentic Teochew style peppery Bak Kut Teh, with free flow soup top-up across our three outlets in Singapore.
With 100 seats, Waterway Point is our largest most spacious outlet. It can accommodate large families, host small events and even tour groups. The outlet is also wheelchair and baby stroller friendly, with plenty of space for these customers to move around.
4. What is unique about your soup?
The two most popular versions of Bak Kut Teh in Asia is a peppery clear soup of Teochew origin, and a Cantonese style Bak Kut Teh that has a strong herbal taste.
Our restaurant specialises in the Teochew style Bak Kut Teh. The uniqueness of our soup and other dishes are attributed to the ingredients we use, our preparation methods, as well as our quality control.
In sourcing for top-quality ingredients, our chefs personally handpick and ensure that the pork ribs are handled with care and is cut to the desired length by our suppliers. They spend at least four to six hours a day preparing the soup by boiling the broth together with our secret spice recipe, hand-picked cartilage, and lots of garlic before serving the dish to our customers.
5. What is your most popular item on the menu?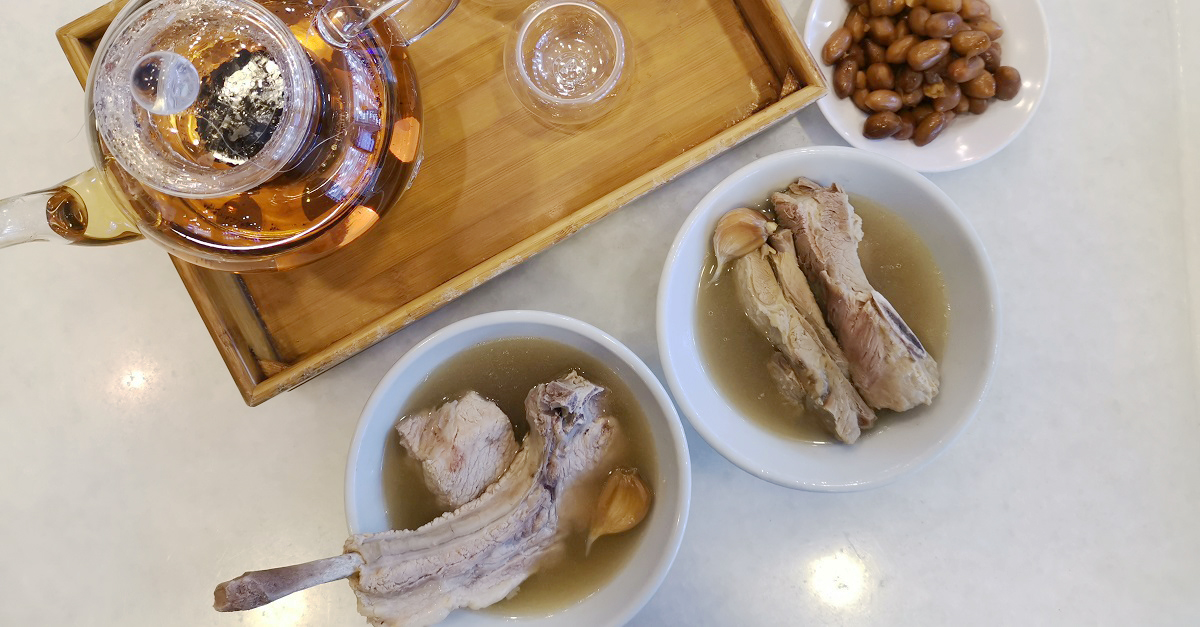 Because of the complexity of preparing this dish, the Premium Loin Pork Rib Soup (Bak Kut Teh) is only available in limited stock daily
Our pork ribs soup, of course! The many hours of hard work put into preparing the dish has not gone unrecognised by our customers.
One of the ingredients that puts ours in a league of its own is the Sarawak White Peppercorn. Grown and harvested in Northwest Borneo Island Malaysia, it is widely considered to be the best white pepper in the world. It gives our soup a sharp heat without overwhelming the rest of the other flavours.
6. Besides the pork ribs soup, what else would you recommend us to try?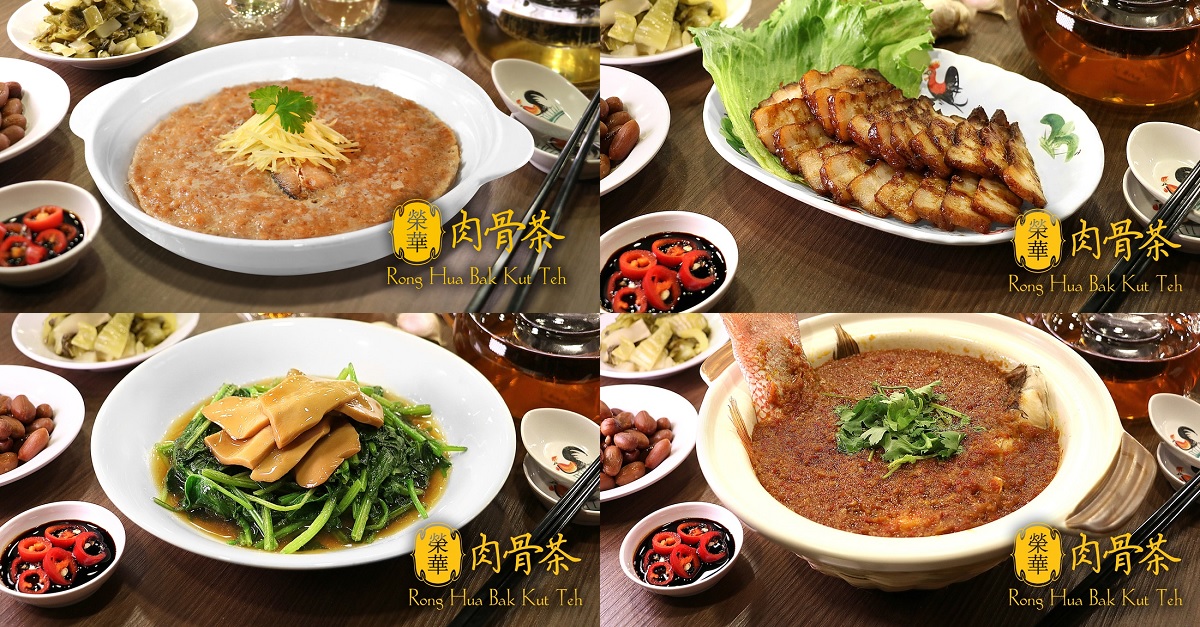 Top left to right: steamed pork patty with salted fish, honey char shao
Bottom left to right: spinach with top shell abalone, signature bean paste steamed fish
We offer a wide variety of meat and vegetable specialties. Just recently, we launched a few new dishes in time for the Lunar New Year. They are great for sharing during family reunions or even over a simple meal to catch up among friends. These include the Steamed Fishmaw Seafood Roll and Stir Fry Ginger Garlic Chicken.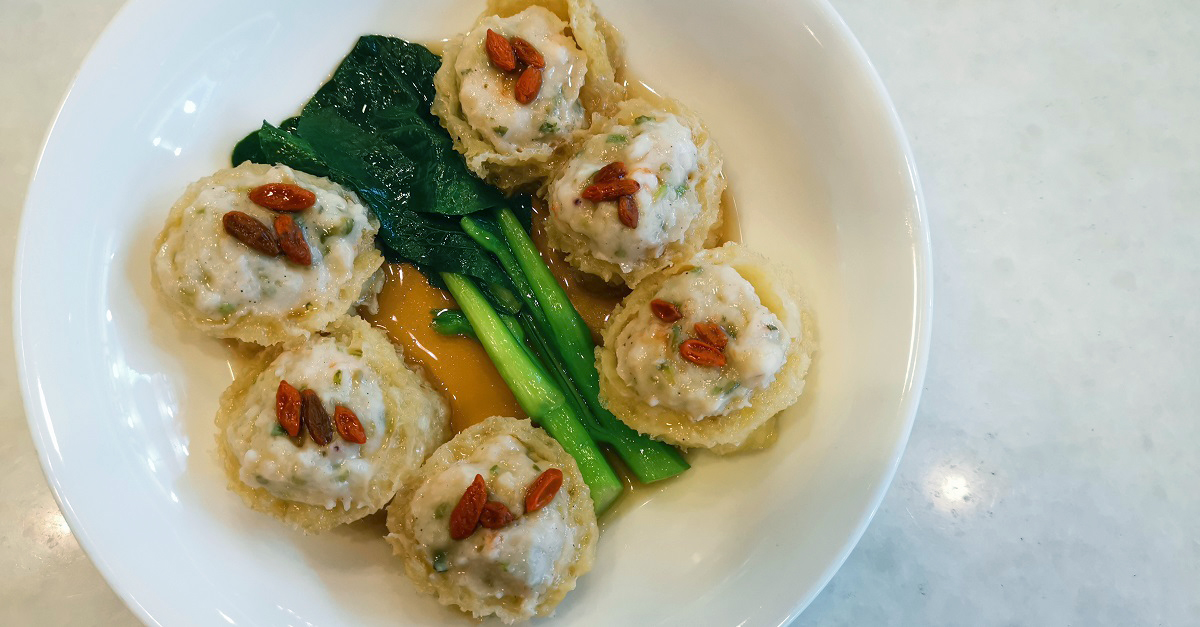 Steamed Fishmaw Seafood Roll, one of the restaurant's latest mouthwatering dishes
7. Besides making a physical visit to your restaurant, how else can customers get a taste of your heavenly bowl of broth?
While our dishes are best enjoyed at our outlets, customers can also get them delivered to their homes via delivery services such as Foodpanda, honestbee, and Deliveroo.
For customers who are excited to have the full dining experience in our outlets, make fuss-free reservations with us via the Frasers Experience app!