What better way to wish for a new year of Happiness, Health, and Prosperity, than to meet the Mediacorp mascots named after these wishes at the malls of Frasers Property. These mascots, modelled after pigs, represent the 12th and final animal of the Chinese Zodiac Cycle.
In an exclusive partnership with Mediacorp, the malls of Frasers Property are hosting meet-and-greet sessions with the cute, cuddly Zhu Bao Bao mascots, who will be making special guest appearances on selected days at Bedok Point, Changi City Point, Northpoint City, Waterway Point, and YewTee Point. Shoppers who spend a minimum of $30 in the mall may also play stage games and stand to win attractive prizes ranging from Frasers digital gift cards to retailer vouchers.
The sessions are part of a jam-packed series of activities planned for Frasers Property Singapore's Chinese New Year celebrations, in a campaign titled "Blossom into Spring with the malls of Frasers Property" from 11 January to 4 February.
Molly Lim, Senior Vice President, Head of Retail Properties, Frasers Property Singapore said, "We want to kick off the new year celebrations at our malls with a festive and celebratory atmosphere. This campaign is well-poised to offer something for everyone in the family, with meet and greet sessions with the Zhu Bao Bao mascots, attractive prizes, as well as collaborations with a range of brands to provide a multitude of activities for shoppers."
A season of prosperity for shoppers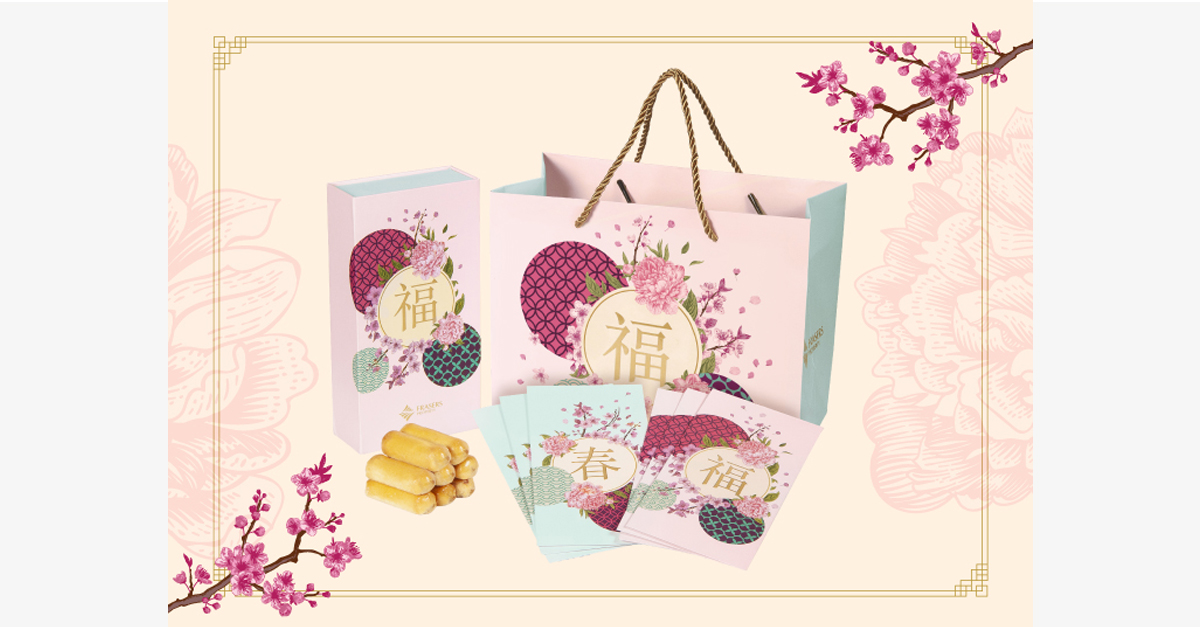 Shoppers at the malls of Frasers Property stand a chance to be handsomely rewarded with two sets of six prosperity hongbaos if they spend $68, a further two bonus sets of six prosperity hongbaos, as well as a box of golden pineapple pillows in a mandarin orange carrier if they spend $88/$108/$168 at selected malls.
Shoppers at The Centrepoint will also be given the opportunity to shake the 'Prosperity Tree' on Level 1 Atrium, and possibly bring home prizes such as electronic devices, abalone, shopping vouchers and more, with $88 spent.
On 18 January, fans of hit contemporary radio station LOVE 97.2FM may find themselves playing interactive games at Causeway Point with their favourite radio personalities, or receive the station's limited edition fortune bags with a minimum spend of $10 in the mall.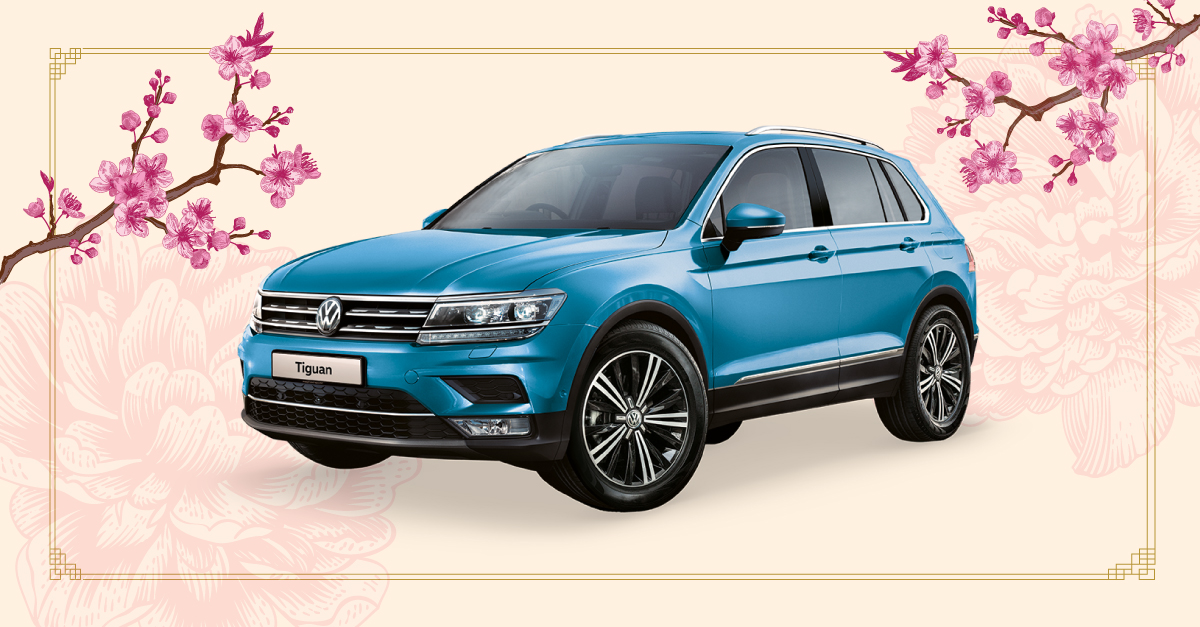 Proving once again that the malls of Frasers Property offer something for the entire family, the Volkswagen Tiguan*, an all-new five-seater, tops the list of giveaway prizes. With $30 spent, shoppers can realise their dreams of owning the sought-after car in the electronic lucky draw held from 11 January to 30 June, via the new Frasers Experience (FRx) mobile application.
*The prize excludes Certificate of Entitlement, Goods & Services Tax, Road Tax, Registration Fee, Additional Registration Fee (ARF), Insurance, IU Installation, Number Plate, Servicing Package and other incidentals.
Spreading the spirit of happiness
To truly embrace this season of happiness, health and prosperity for all, the malls of Frasers Property are welcoming all shoppers at YewTee Point to donate groceries and any other staple foods to families and individuals residing in the neighbourhood under the ComCare assistance.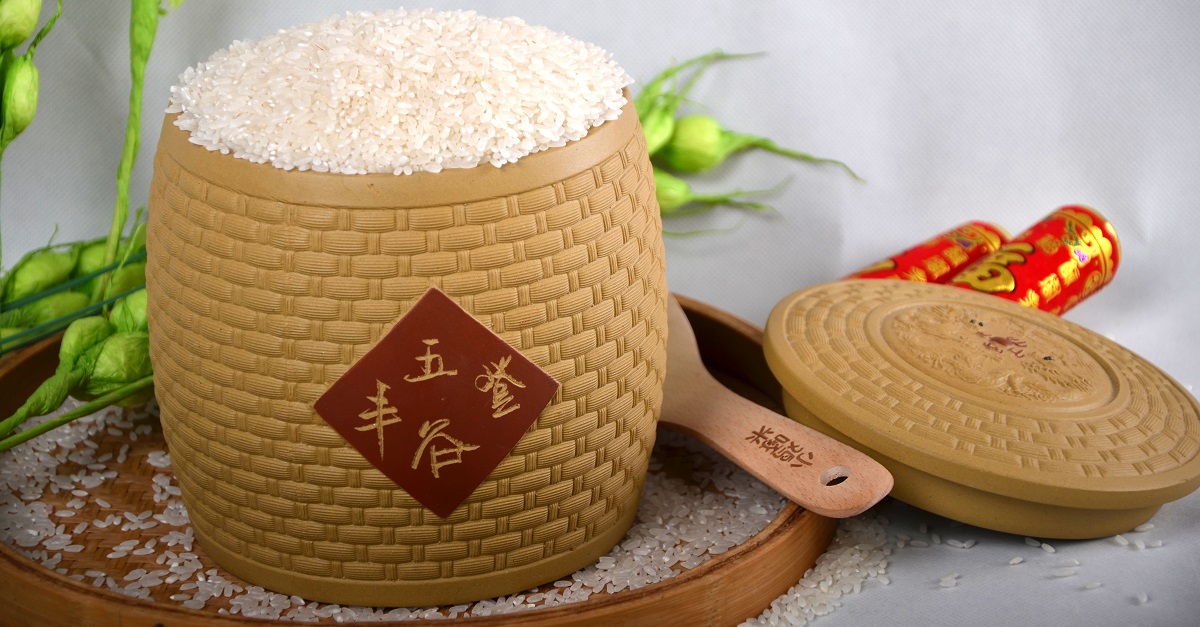 In collaboration YewTee Point, Bedok Point is organising a rice bucket charity event on Level 1 Atrium, where shoppers are encouraged to purchase a 0.5kg rice bucket, at $2. With every rice bucket purchased, Bedok Point and YewTee Point will donate a 1kg bag of rice to Shan You Wellness Centre, a non-profit social service organisation that serves daily meals and deliver food items regularly on a monthly basis to the vulnerable elderly and families with financial difficulties.
Healthy habits to start the year right   
The best accompaniment to holiday eating is a healthy exercise regime, and Anchorpoint is embracing its role as a health-promoting mall. The mall is working with the Health Promotion Board to kickstart mass workout sessions at its Open Plaza from 13 to 27 February. Nestled in between those dates, the mall is also collaborating with Decathlon to hold a sports carnival, on 16 and 17 February, with a variety of sports activities to be conducted at the Open Plaza and B1 Atrium.
Thriving hubs of activities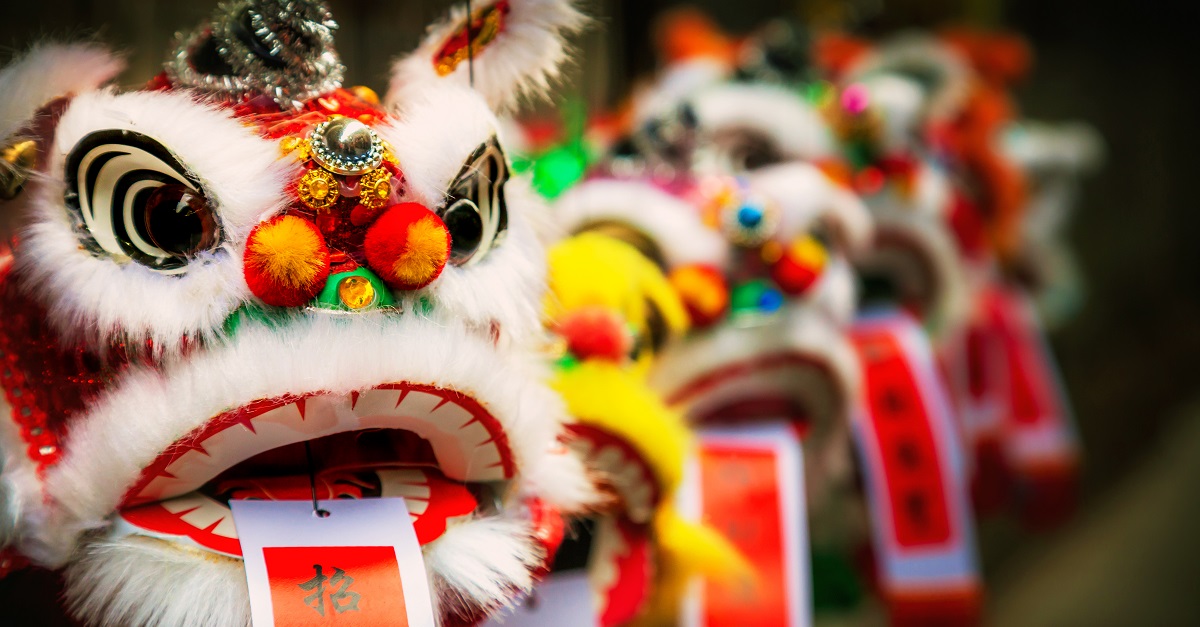 The ever popular and familiar Lion Dance Cai Qing will usher in Chinese New Year for all eight of FPS' malls. Catch the Lion Dance Troupe traipse across high poles or perform breath-taking stunts to bring in good fortune. Other performances to catch the eye include, a Chinese Acrobatic Show and LED dragon and lion dances.
Shoppers may also be able to take home a skill or two, ranging from Hongbao Origami, Zodiac Balloon Sculpting to even Tang Yuan Making, as a string of workshops will be conducted across the malls.
Those looking to do some last-minute shopping for new year goodies can also head down to Causeway Point, Northpoint City, Waterway Point or YewTee Point at the Chinese New Year Food Fair, and stock up their households with traditional classics like love letters to modern-day favourites like salted egg yolk fish skin.
For more information on the full list of activities and rewards for shoppers at the malls of Frasers Property, please refer to the appendix below or stay tuned to www.FrasersExperience.com.