Good things take time, and this too is true for homegrown halal burger restaurant chain FatPapas. Eight years ago, Singaporean rapper, actor, and host Sheikh Haikel was on the hunt for the perfect Country Fried Steak and was introduced to Bernie Tay, Co-Founder and Creator of Fatboy's The Burger Bar.
It was love at first bite for the affable entertainer, and he spent the next few years convincing Bernie to open a Halal version of Fatboy's in Singapore. His dream is now a reality and FatPapas has been a hit amongst its customers. There are now four FatPapas outlets, two of which are located at Northpoint City and a quick-serve outlet known as Lil' Papas in Singapore. They have also plans to expand regionally, having opened an outlet in Kuala Lumpur in April 2018.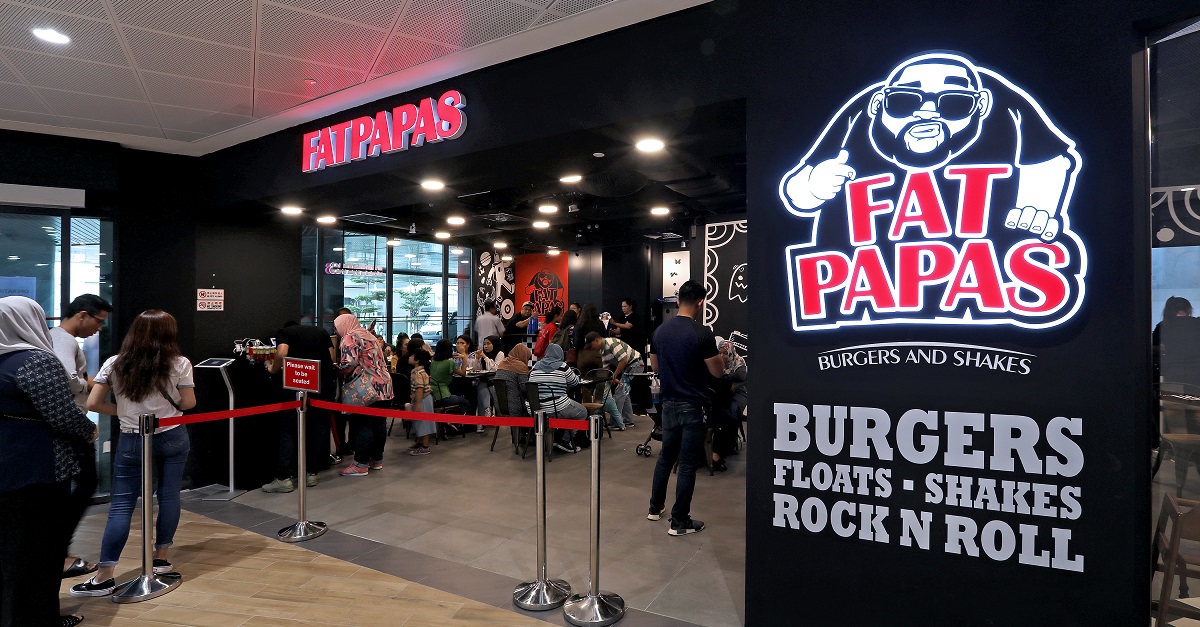 FatPapas' outlet at Northpoint City's South Wing
We caught up with Haikel recently to find out more about the joint and its hearty American-style burgers that drive snaking queues at their outlets.
1. Describe the FatPapas experience
I strongly believe that good food must be shared with everyone. The idea was to take all that was great about the Fatboy's experience, and make it halal so that our Muslim and non-Muslim friends can bond and create unforgettable memories together.
We even have diners who are vegetarians or who don't eat beef. It's essentially about serving affordable and good quality food to all races and people of different religions.
2. Your first outlet opened at Bali Lane. What made you decide to expand into shopping malls?
We wanted to be able to offer our hearty burgers, ribs, and shakes closer to our customers' homes. Hence the decision to open outlets in malls that are located in residential areas such as Northpoint City.
3. What is the most iconic item on your menu?
The Country Fried Steak is made of golden, crisp hulking slab of breaded beef ribeye steak slathered in cheesy bechamel sauce and served with mashed potatoes
It has to be the Country Fried Steak! My insatiable appetite for Fatboy's version of this dish was what drove us to open FatPapas, and it's wonderful to have it appreciated by our customers as well!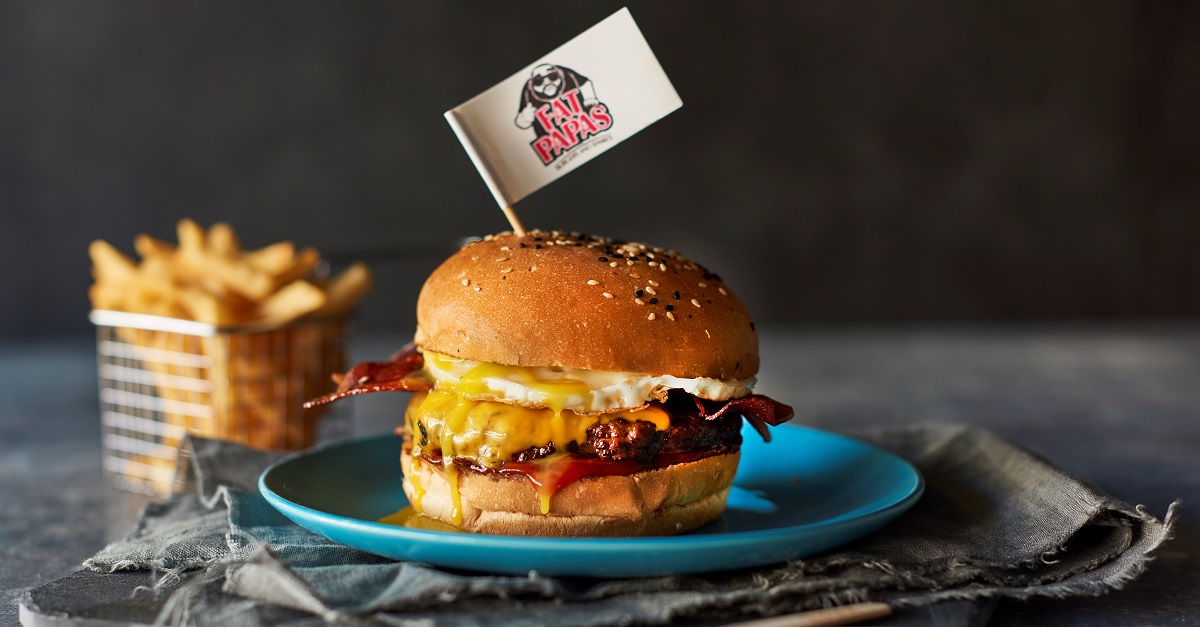 If you're craving a burger that is big on flavour and packs a punch, look no further than FatPapas' American style Wimpy Burger
Another crowd favourite is the Wimpy Burger, which is made with house-blended beef patties, fried egg, turkey bacon, melted aged cheese cheddar, and barbeque sauce smothered on sesame seed buns.
We also have our very own secret menu! Most of the items can be found on our social media platforms, but just to let you in on a little secret, try asking for our secret menu item that has my favourite dish incorporated into a burger!
4. Are there any exciting new burgers for 2019?
Last October, we held a three-month FatPapas Burger Battle where our customers were invited to create their own burger at their favourite outlet for a chance to win free burgers for the whole of 2019.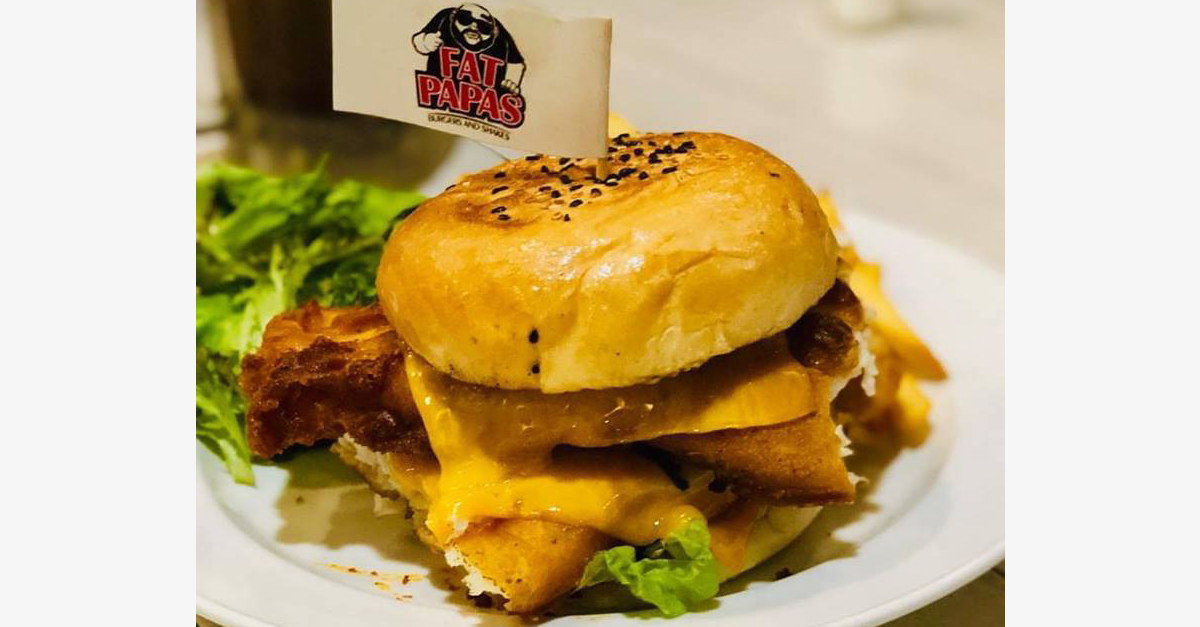 The Big Wave: Crispy fish filet and cheddar cheese nestled between pillowy sesame seed buns, accompanied with homemade sambal and wasabi mayo
The Big Wave, the champion of all the entries was so good that we recently launched it in all our outlets. We're also coming up with a festive burger for Chinese New Year, so look out for that!
5. What else can we look forward to from FatPapas in 2019?
Digital payments are all the rage now, and we're currently exploring some exciting partnership with cashback reward program, ShopBack. We will be sharing more about this in due time.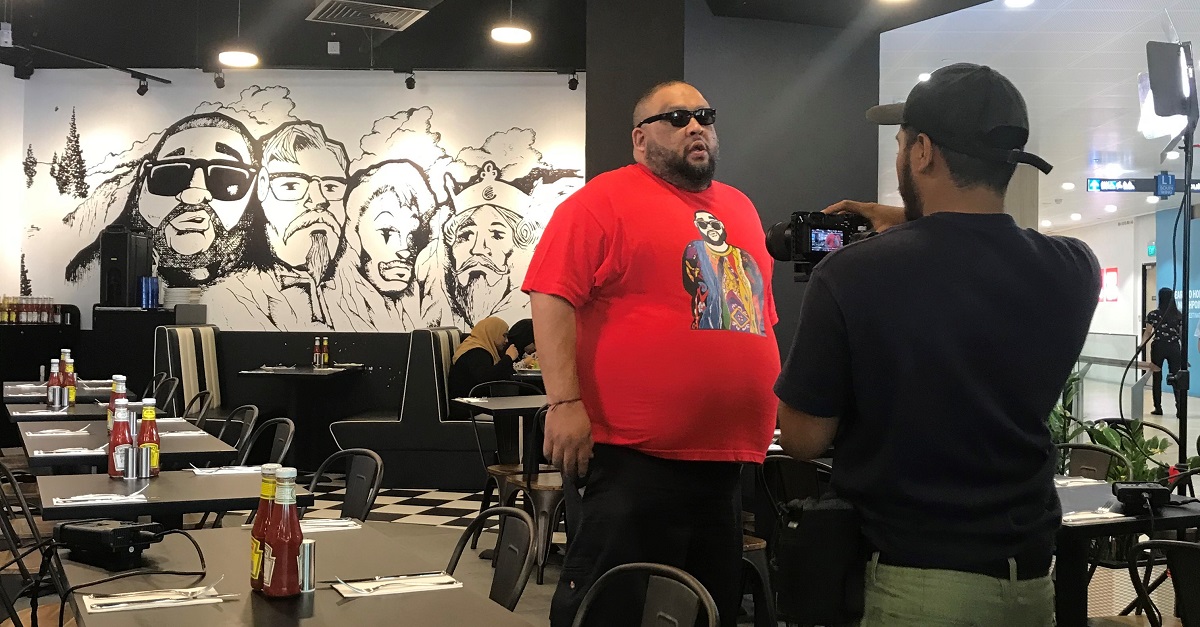 Sheikh Haikel often make surprise appearances at the different outlets to say hello to customers, and even to film videos for his latest updates on social media
In the meantime, our customers can get the latest updates from us on Instagram and Facebook at the following handles, @sheikhhaikel and @fatpapas. I love sharing photos and videos of new menu items, secret menu items and offers, so what are you waiting for? Follow us now!