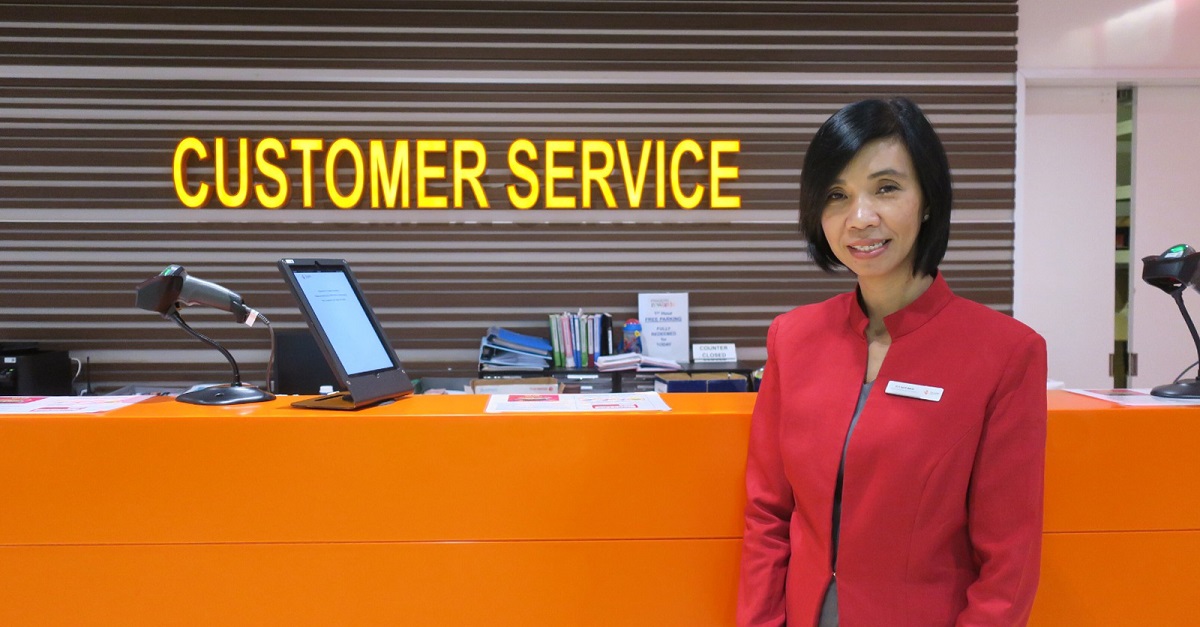 Working in a busy environment at a major suburban mall has conditioned Siti Nor Bani to thrive under pressure, and to enjoy the vibrant environment the mall offers.
For almost 18 years, the customer service officer at Causeway Point has effectively responded to customers' queries, feedback, and more.
"I chose to work in this industry because there is satisfaction in providing a good service experience to my customers. Helping to resolve my customer's issues or queries and seeing them leave my counter satisfied keeps me motivated."
Guided by the philosophy to "focus on the things you can do, and not the things that you can't do", Siti shares with us how this is exemplified in her work.
Staying one step ahead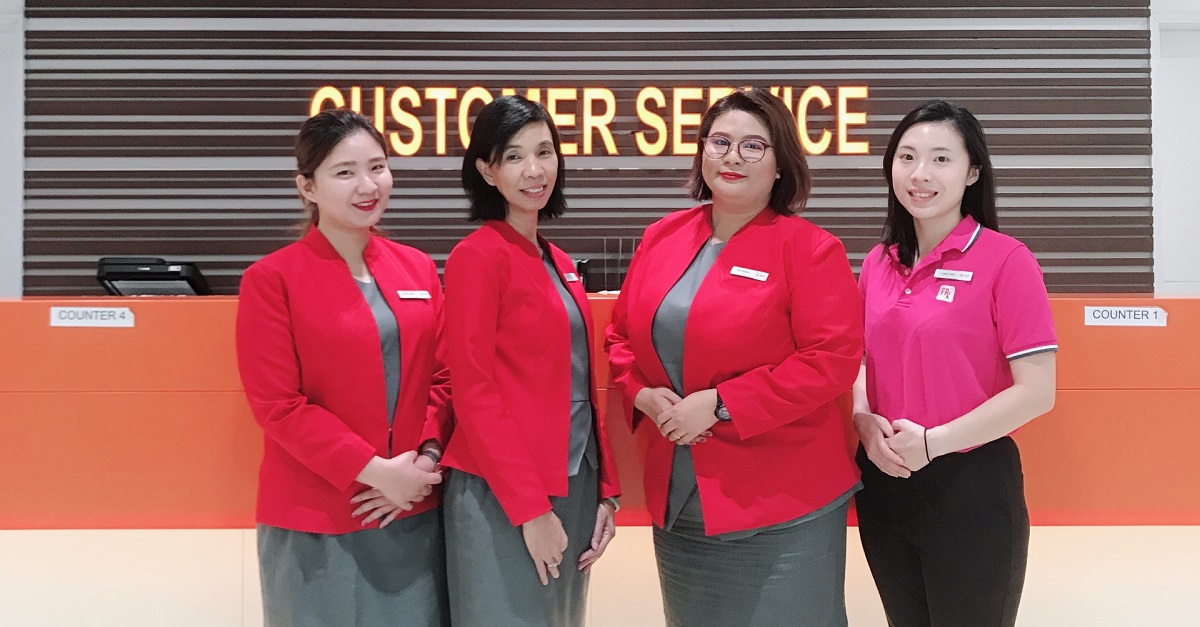 The customer service team in Causeway Point

Contrary to popular belief, the duties of a customer service officer goes beyond sitting behind a counter and waiting for customers to approach them.
"We also handle phone calls and arrange for meetings for our upper management at the mall. Some days, customers may come to us regarding issues they face at the retail store, and we take it upon ourselves to pay the store a visit to solve the issue.
During busy campaign weeks, there is also a surge in the number of customers we see at our counters as they approach us for rewards redemptions or campaign-related queries. It's important for us to anticipate their needs during this period, and help to solve them efficiently. Being proactive goes a long way.
Ironically, it's one of my favourite times of the year, as the busy crowd keeps me on my toes!"
Further expanding on the different aspects of her role, Siti said: "Besides working with customers, tenants also approach us when they face some issues with their payment terminal or point redemption system. My team and I would help them to resolve the problem over the phone, or to visit them personally at their outlet."
The incident
While she has had many varied interactions with the customers, she recounts an incident that stood out to her.
"At the time, the mall was having a promotion where shoppers could redeem a watch. One of the tenant's staff came by our counter to redeem the watch on behalf of his customer. I informed him that all shoppers are required to redeem their items personally, and this cannot be done by the staff at the mall. He then became agitated and started hurling vulgarities and demanded that I stepped away from my counter.
I was shocked at first, and I was afraid that it was causing a scene as a long queue started to form behind him. I did my best to calm him down and soon after, someone from management came to help settle the issue.
The next day, my supervisor called me to tell me that a shopper had left a note at the management's office to commend the way I handled the situation. My supervisor also assured me that I did the right thing, by not allowing someone else to claim the shopper's prize.
I was relieved and at the same time touched that someone had taken the time to write a compliment. This incident has taught me what while you cannot control the things that happen work, you can control the way to respond to them."
The road to self-improvement
Siti believes in the importance of self-improvement and the annual service excellence training has helped to hone her skills over the years.
"The training teaches us how to communicate with our customers better through role play scenarios. It puts us in the shoes of our customers, and serves as a useful reminder to brush up our service skills.
Besides improving her skills in the workplace, Siti also believes in the importance of setting aside time to reflect on herself.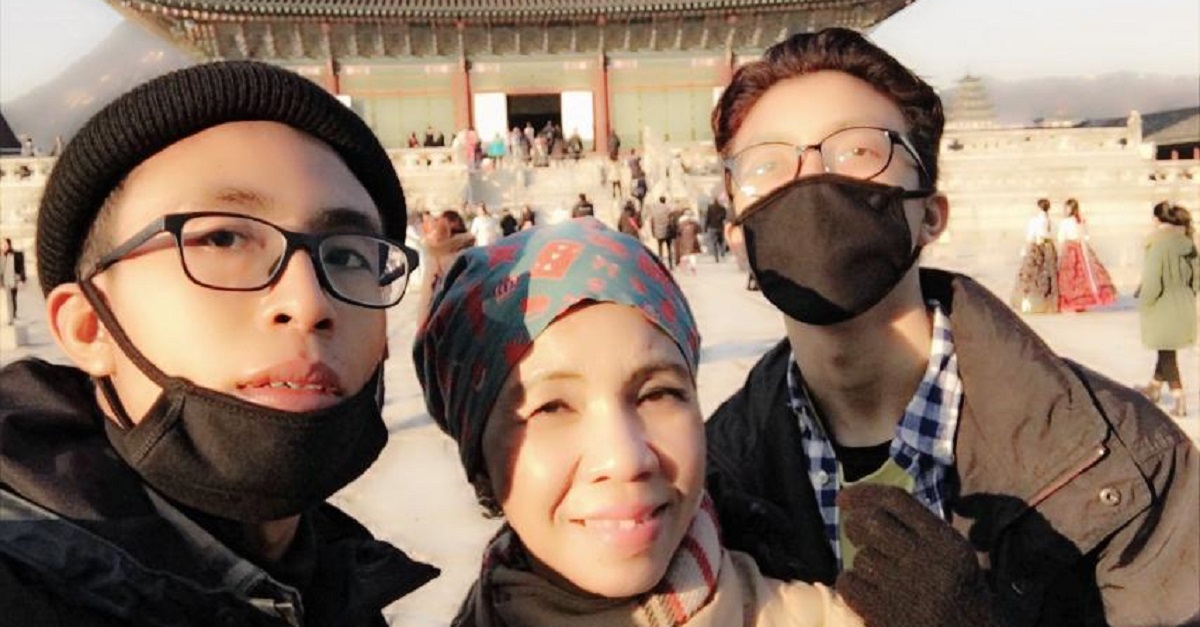 Siti on a family trip to South Korea 
"As I continue to grow professionally, it is also important to step back, recharge, and take stock of where I am and where I want to be. At least once a year, my family and I travel together to reset ourselves from the daily grind. It gives me a chance to take a step back and enjoy the fruits of my labour."
Instead of becoming overwhelmed with situations that are out of our control, Siti teaches us that it's important to keep calm, focus on what you can do, and enjoy the good things in life.