It started with an interest in design, which led to a fun and creative whirlwind of adventure until a marketing prospect presented itself. This sums up Yi Ying's 10-year career so far.
Today, the Marketing Manager of Eastpoint Mall shares with us how she's settling in her new role, and how her background in design has proved to be an asset.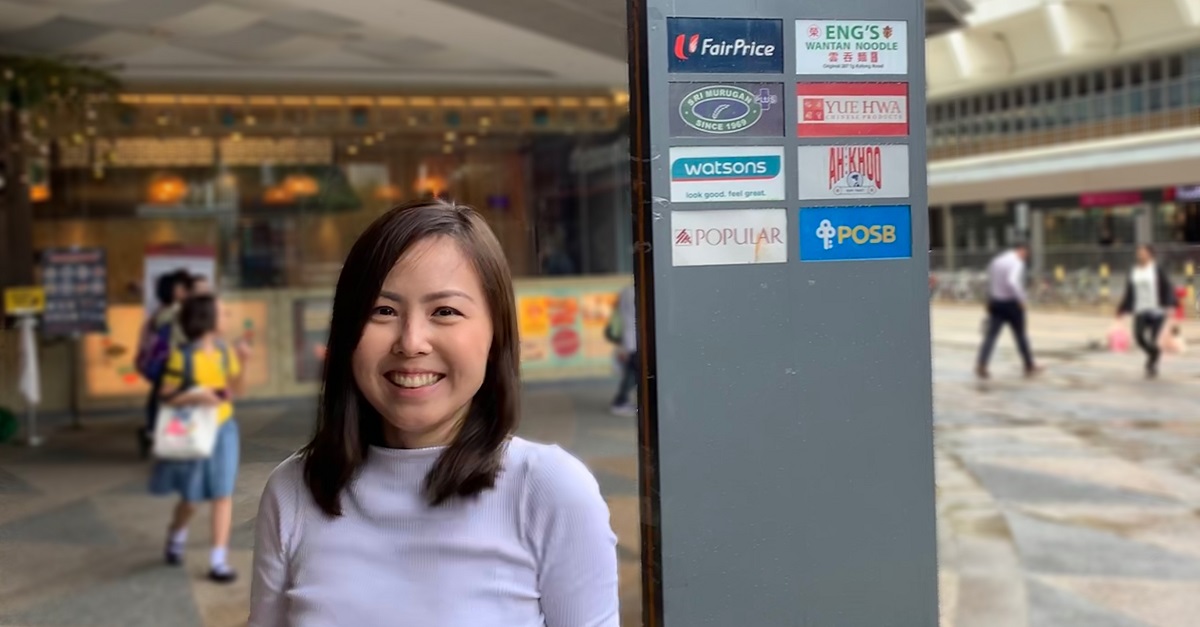 "During my time as a graphic designer, I loved that my days are never the same. Every day poses a new question or problem that I had solve through design. It never really occurred to me to try a new field until one of the marketing representative of a project I was working for asked if I had ever considered a marketing role.
This inspired me to pursue a degree in marketing, and I've never looked back since!"
On the ground insights
Simei, a small estate located in the East of Singapore, is primarily a family-friendly and mature neighbourhood. Faced with fierce competition from nearby malls in the Tampines area, Yi Ying is responsible for making Eastpoint Mall an attractive destination for shoppers.
Yi Ying's job scope requires her to oversee all aspects of the marketing mix, from planning and implementing promotional campaigns to ensuring that promotional materials and marketing campaigns are in line with its strategy.
"Having a background in design helps me on days when I need to brief my vendors to develop design collaterals. Understanding their abilities and limitations also guides my expectations on the kind deliverables that is feasible. Good design is not just about aesthetics. It's a branding and marketing tool that can really help deliver results, which I am responsible for after all."
She also believes in empowering her lean team of five to complete their tasks independently, and yet, collaborate and work together cohesively.
Besides that, it is still important to be aware of the overall retail trends in market.
Combining online trends to offline stores, we recently held exclusive $1.10 deals where customers can purchase goods at participating tenants for that price on 10 October only. We received a very good response with long queues snaking at the tenants' outlets as early as 7am!
Great food and more
The eastern part of Singapore is known for its diversity and quality of food and some of them can be found at Eastpoint Mall.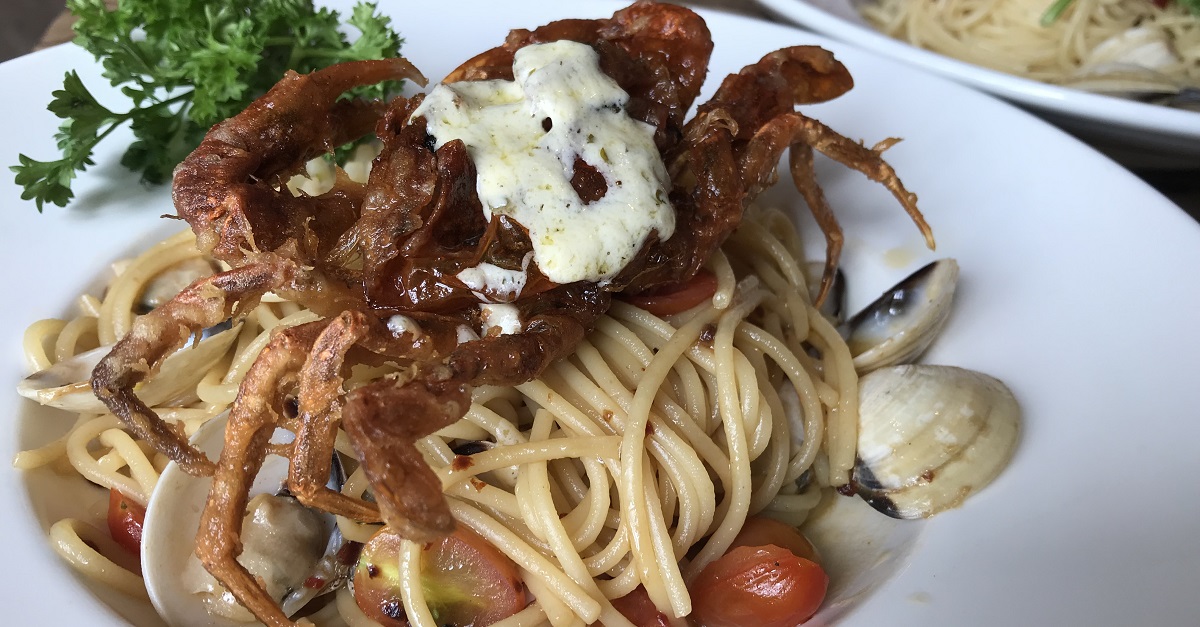 One of Yi Ying's favourite lunch meal, soft shell crab pasta at Buddy Hoagies
"I am a foodie myself and there are plenty of great F&B outlets in Eastpoint Mall. ENG's Wantan Noodle, Buddy Hoagies, Hatyai Noodle Café, YAYOI Japanese Restaurant, just to name a few! A good lunch makes a better day."
Another perk of working in a mall with such great food is the opportunities for celebrity sightings.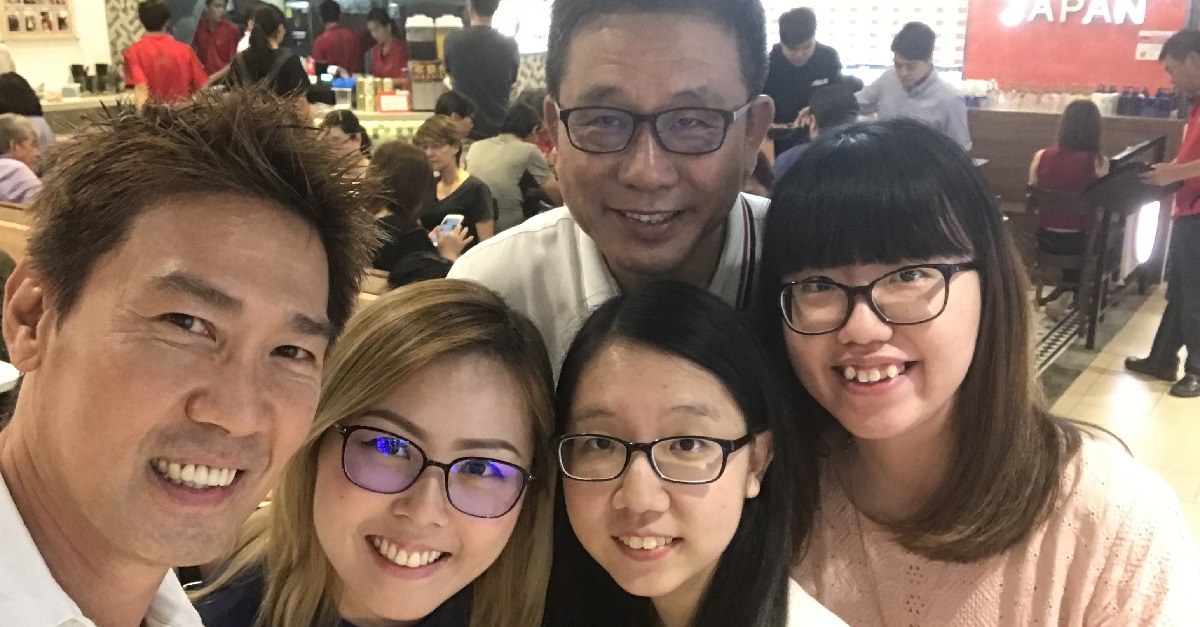 A wefie with Leasing colleagues, Jessica Tan and Michelle Teo, as well as public figure, Edmund Chen at ENG's Wantan Noodle
Yi Ying said, "For example, we were having lunch one day, when we bumped into Singaporean actor Edmund Chen at ENG's Wantan Noodles. It was a nice surprise!"
Making the ordinary, extraordinary
Yi Ying is an optimistic person, and she often encourages her team to view challenges as opportunities for self-improvement. 
For her, creativity is an important aspect of the job. It doesn't mean coming up with novel ideas every day, but it means to think outside of the box to look for different ways to solve the same problem.
This also underscores the need to take a break from work to get a fresh perspective on life.
"I never say no to travelling! I will get out of Singapore at least three to four times a year, with my family or friends, even if it's a short trip. I have my personal mandatory yearly trip to Bangkok as way of looking forward to something."
They say that the best route to the future is the one you chart yourself, and Yi Ying embodies this very belief by taking a chance to venture into a different field and continues to make waves wherever she goes.