Across the Frasers Property Group, we believe in creating communities and the experiences that matter to the members of the communities. We will be here for the long term, continuing to benefit the communities across the markets we operate in, while taking care of the environment.
Last year, we deepened our commitment to sustainable development by mapping our material topics to our Sustainability Framework and alignment with the United Nations Sustainable Development Goals. We started to voluntarily report some of the climate-related financial disclosures recommended by the Task Force on Climate-related Financial Disclosures. One of our priorities is to move towards carbon neutrality by proactively reducing our carbon emissions. In February this year, our business unit Frasers Property UK signed the Better Buildings Partnership's Climate Change Commitment – it would publish its net-zero carbon roadmap by end 2020 and target carbon net zero by 2050. 
Since we embarked on our green building journey in 2006, we have to date over 200 properties and projects globally that achieved green building certifications. We are committed to increase our portfolio of green properties year-on-year. As part of our sustainability priorities, we manage potential climate risks by operating energy-efficient assets and working on the transition to lower-carbon energy sources at our assets.
In line with this year's World Green Building Week's call to #ActOnClimate, an annual campaign by the World Green Building Council to call on the community to take urgent action to deliver net zero buildings, we would like to highlight some of our environmentally friendly properties to raise awareness in the built industry and showcase how we embed sustainability elements across our value chain.
Spotlight on Australia
Fraser Suites Sydney, Australia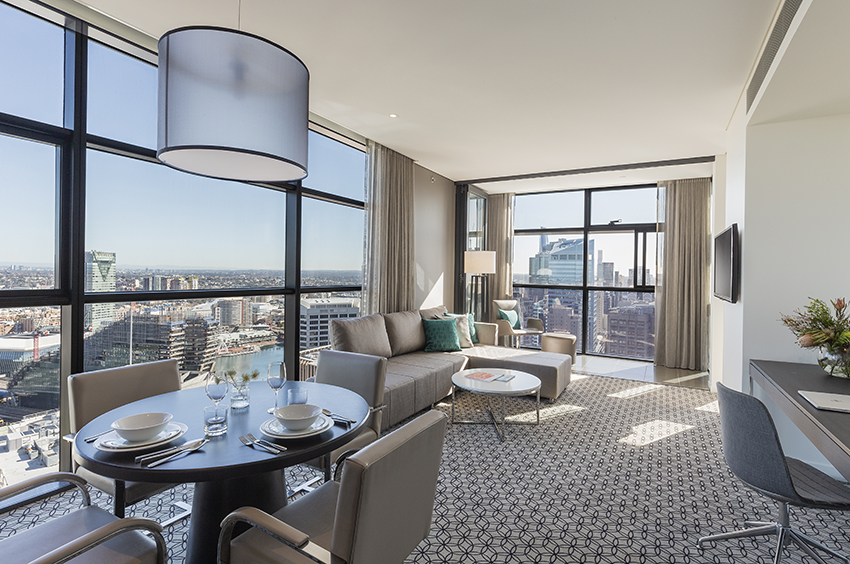 Frasers Hospitality began phasing out single-use plastics across its global operations. Plastic straws, amenities and packaging have been replaced with alternative or biodegradable materials. The Go-Paperless initiative, which Frasers Hospitality pioneered in Australia three years ago, was rolled out to 12 properties across four countries, including Fraser Suites Sydney. Frasers Hospitality was also the first hotel group in Australia to fully implement Paperless Check-in, Tokenisation and EcoSign concepts to reduce the use of paper. It achieved paper reduction of between 10% and 40% across the finance, front office and reservation departments. Last year, Frasers Hospitality's serviced residences in the United Kingdom received the Green Tourism certification in recognition for their efforts in water usage, energy consumption and eco-friendly waste disposal.
Horsley Drive Business Park, Australia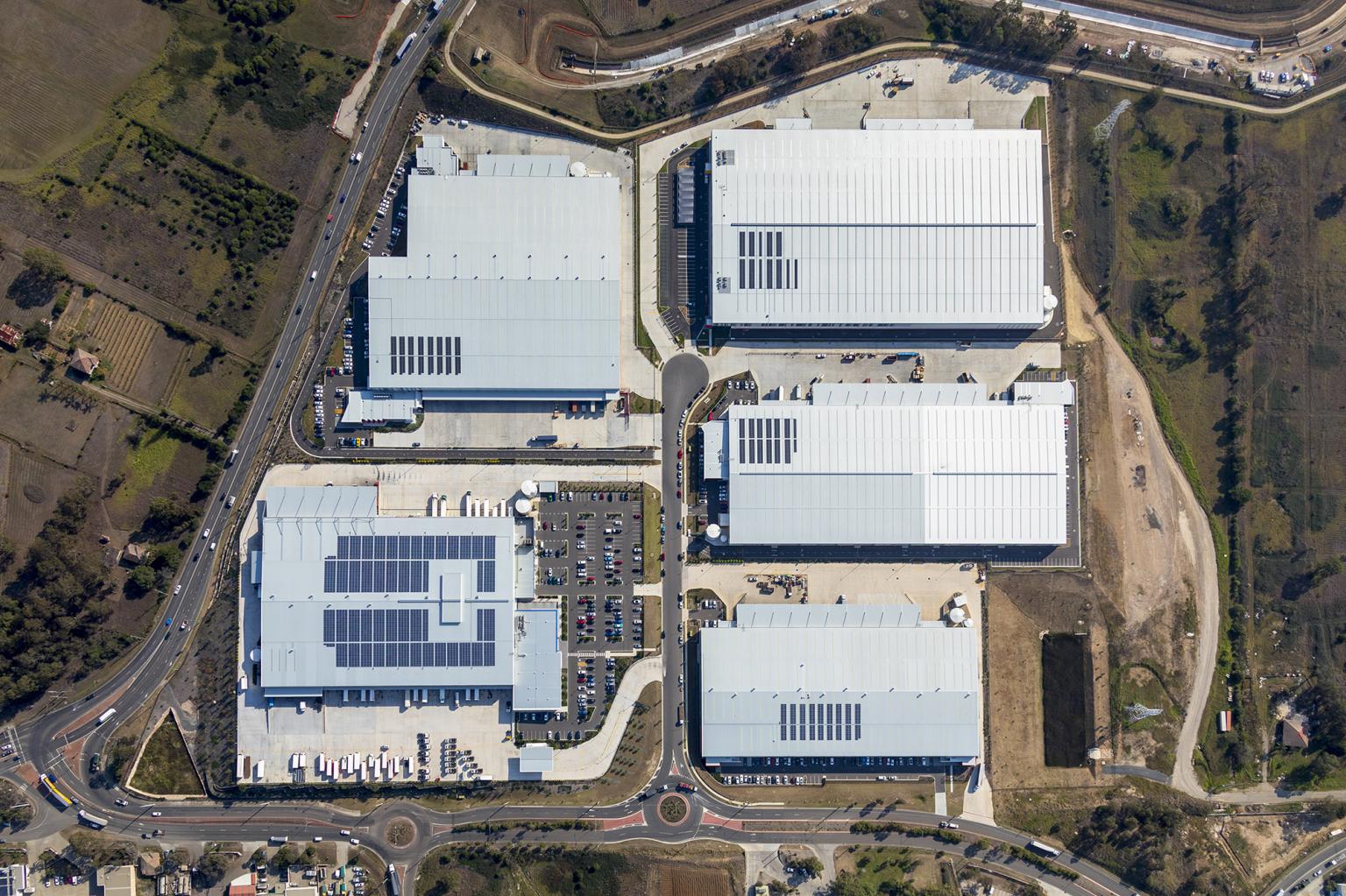 Frasers Property Industrial's Horsley Drive Business Park in New South Wales was the first industrial estate to achieve a 6 Star Green Star – Design & As Built certification in Australia from the Green Building Council of Australia. Total energy savings of over AU$1 million p.a. have been achieved, and a combined solar installation of 1,177kW is estimated to generate over 1.3 gigawatt-hour of renewable energy in a year (or 1,341MWh). Risk mitigation design options were incorporated in the design following Climate Risk Assessments. Each site features a rainwater tank that re-uses water for landscape irrigation and toilet flushing. LED lighting to all warehouses, electric vehicle charging points and geothermal air conditioning technology (Survitec facility only) are also available.

Minnippi Quarter, Australia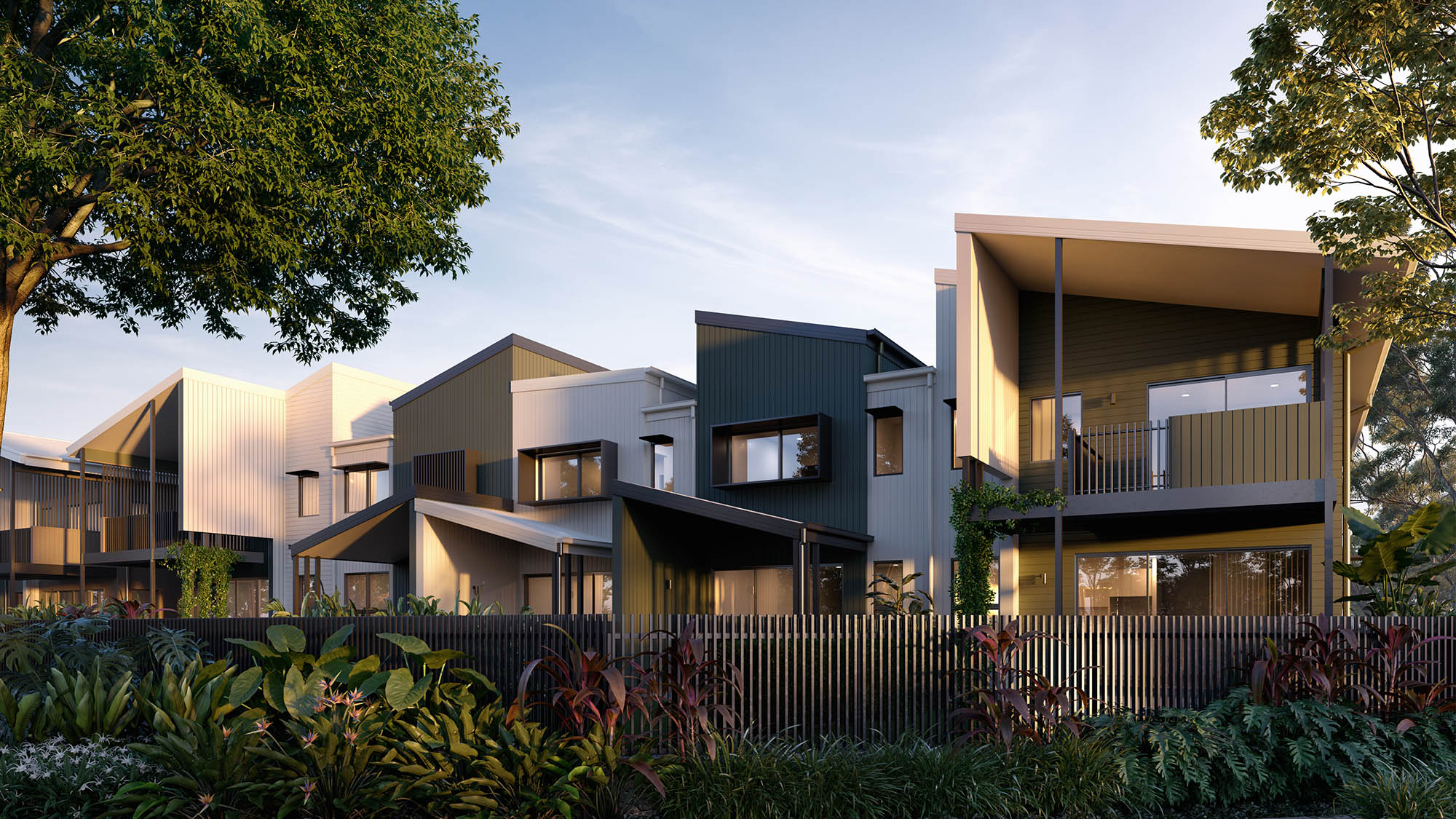 Minnippi Quarter, a residential development, will be home to an embedded power network providing cheaper, greener and simpler power for residents. In addition, the terrace home precinct is targeting a 5 Star Green Star Communities rating by the Green Building Council of Australia. A novel and Australian first initiative has been adopted to offer customers a choice to offset the embodied carbon associated with the construction of their homes. Prior to construction, the overall outlay of carbon emissions has also been reduced through thoughtful design and material options
Spotlight on Singapore
Frasers Tower, Singapore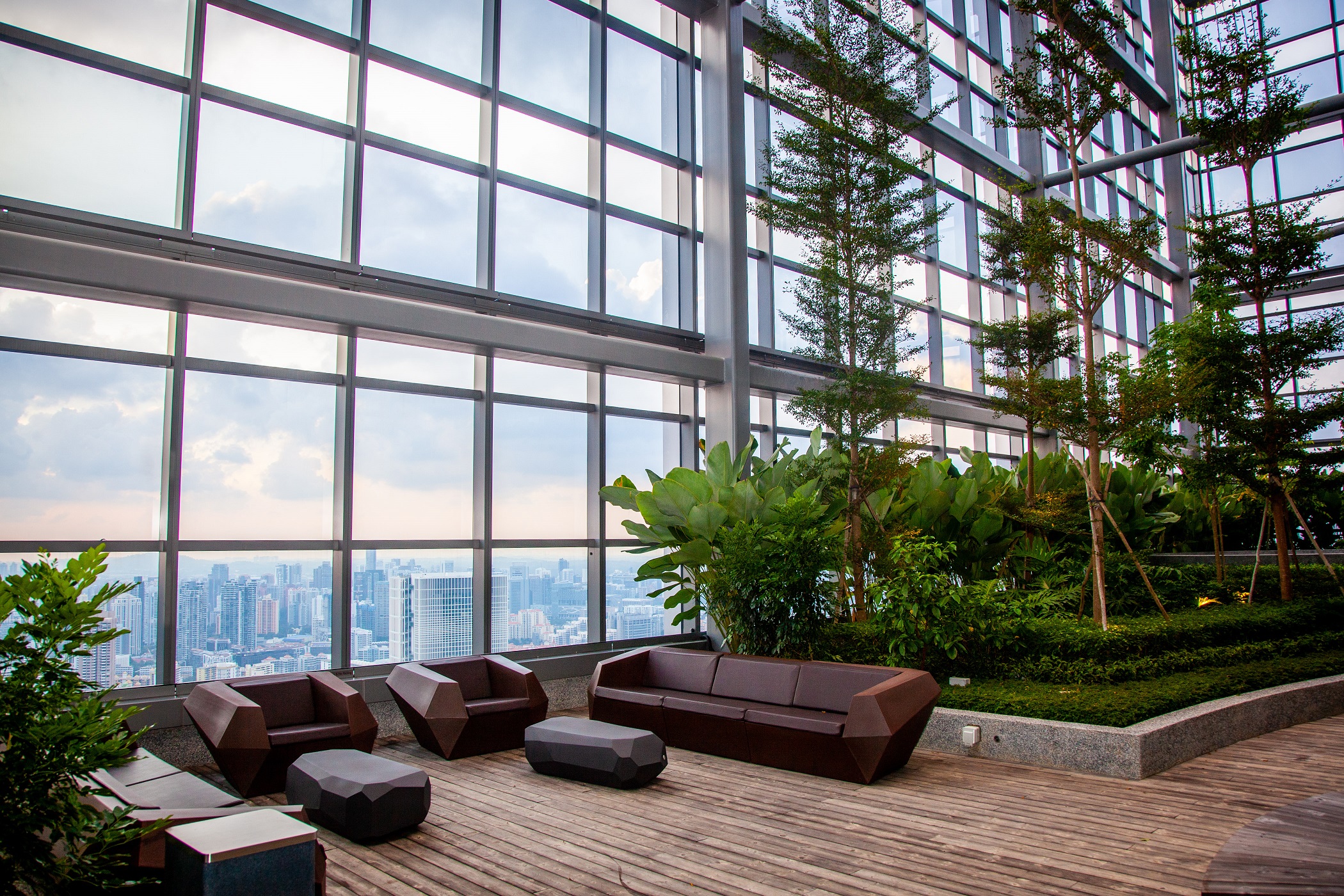 Awarded the Green Mark Platinum by Singapore's Building and Construction Authority, Frasers Tower's environmentally-friendly features include energy-efficient and regenerative high-speed lifts and a high performance double-glazed façade that greatly reduces solar heat gain while providing panoramic views. The lush greenery at its community zones and park further lowers surface temperature of the building while acting like a green lung. Rainwater is recycled to irrigate the building's flora and run the water cooling system. With a direct link to the Tanjong Pagar MRT, the commercial property provides secured bicycle lots with end of trip facilities and electric vehicle recharging stations.
Northpoint City, Singapore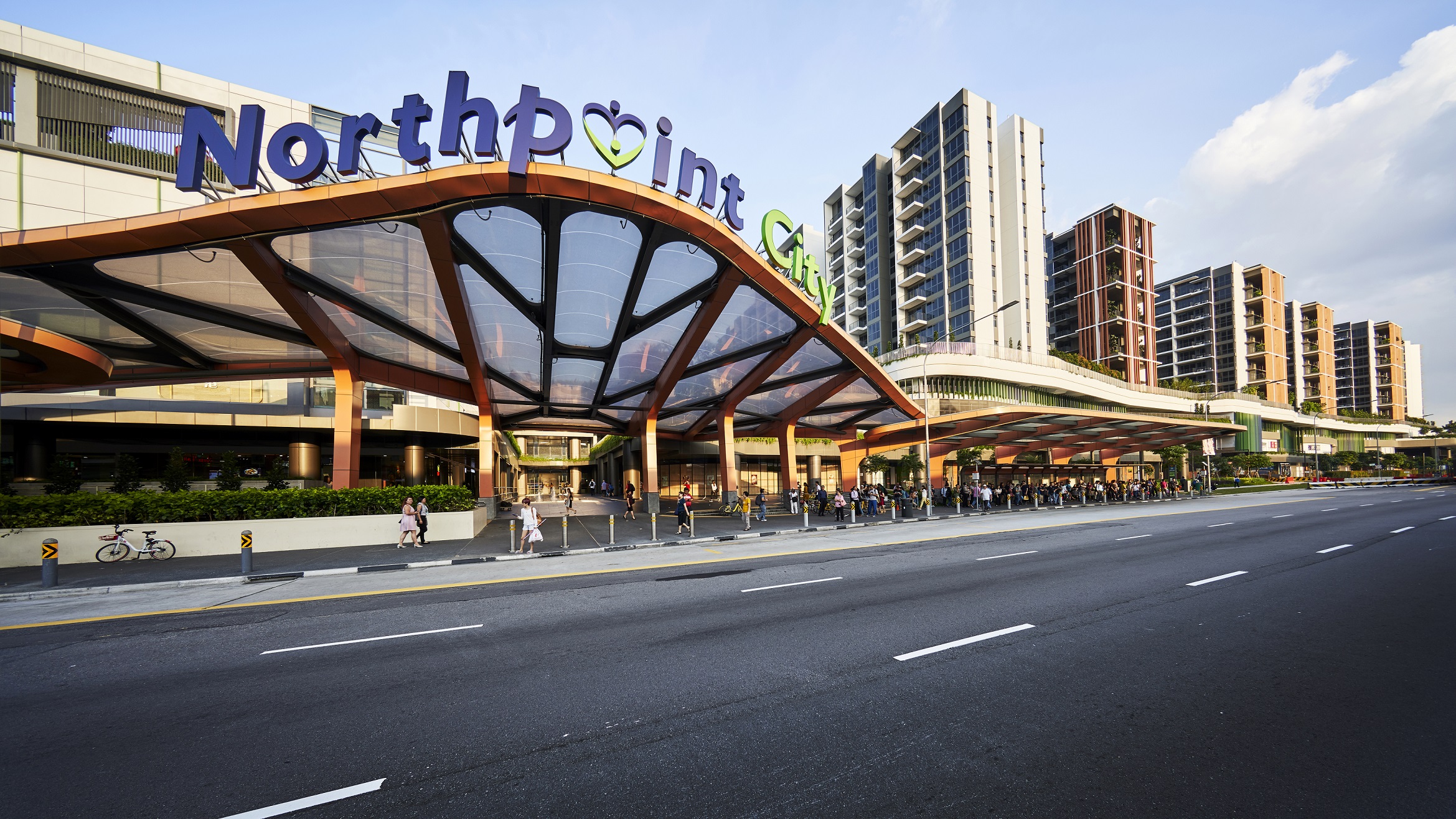 As an integrated development connected to the public transport network, Northpoint City encourages cycling as a low-carbon mobility option by providing over 500 sheltered bicycle parking lots. Visitors can easily cycle to and from the neighbourhood amenities hub as a last mile transportation solution, and continue their commute by walking, or riding on trains or buses. In recognition of the development's environmentally-friendly design, the Singapore's Building and Construction Authority has conferred it a Green Mark GoldPLUS rating. Northpoint City's South Wing has also secured a green club loan that will be used to refinance existing loans relating to the development of Northpoint City South Wing.
Spotlight on Thailand and Vietnam
The PARQ, Thailand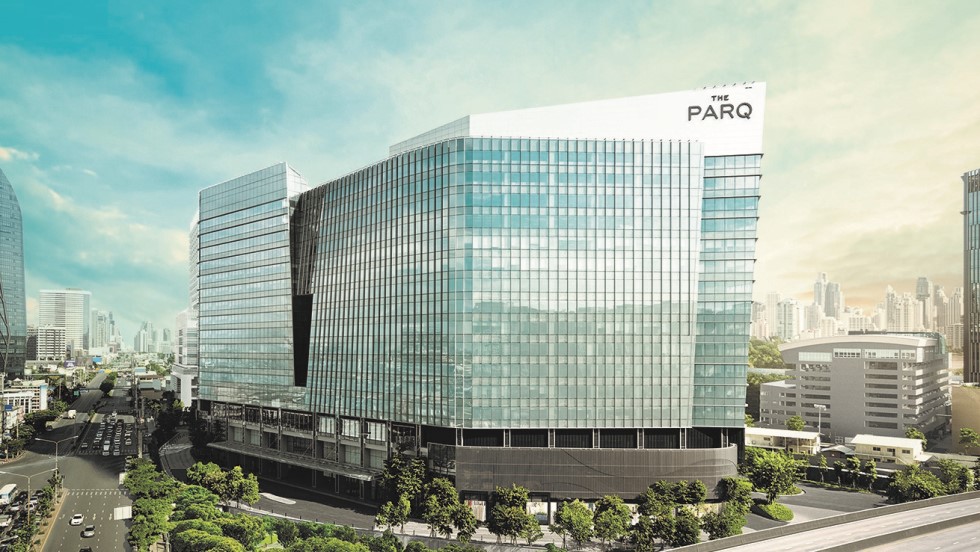 The PARQ is Thailand's first mixed-use development set to achieve both LEED and WELL certifications. It unites innovative architecture, sustainable design and integrated smart services under the 'Life Well Balanced' concept to create mixed-use spaces that enhance people's quality of life. It features triple-layered glass windows, allowing only 75% of natural light to penetrate through, while also removing 25% of heat to reduce energy usage. Its smart LED lighting system provides glare control further provides over 50% energy saving as compared to standard lighting systems. The introduction of UV-disinfecting mobile robots and installation of UVC emitters in its fresh air intake system help eliminate the spread of airborne germs.
Park Ventures Ecoplex, Thailand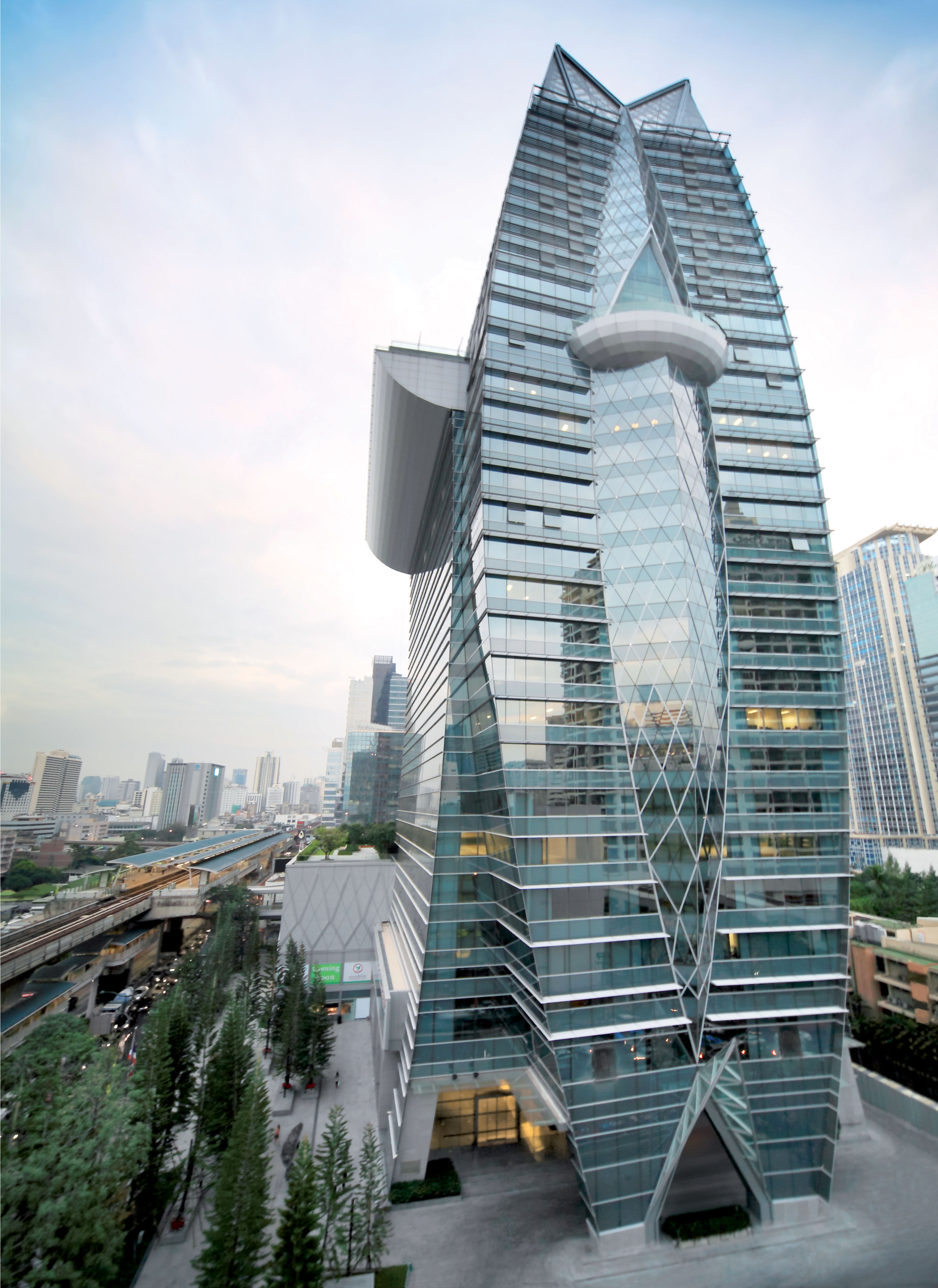 Park Ventures Ecoplex was accorded the top LEED Platinum Mixed-use Building by the U.S. Green Building Council. Our team set out to ensure that all aspects of the building, ranging from design, construction methods, materials to operations, are as eco-friendly as possible. The building's energy-saving windows have three layers of laminated, insulated glass and low-emissivity coatings to protect against external sound, sunlight and heat. It also has a system which controls indoor air quality and balances the indoor lighting with the natural outdoor lighting.
Green areas and roof top garden cover over 25% of the project area. Its water recycling system recycles the water for internal reuse and watering of plants, while elevators stop only at areas designed to personnel on each floor, saving 30% energy. Conveniently located right next to the Ploenchit BTS station, Park Ventures encourages the use of public transportation.
Melinh Point, Vietnam 
Melinh Point is undergoing major asset enhancements with a focus on carbon neutrality and waste reduction. Amongst its environmentally-friendly initiatives includes replacing air-cooled chiller systems with water-cooled ones, which would reduce energy consumption by 23%. The office building would also be installing energy-efficient technology in elevators, LED lights in common areas as well as water fixtures in accordance with Singapore's Water Efficient Labelling Schemes. To improve the air quality, the building also will replace the air-conditioning filter with highly effective MERV 14 filters.