3 Days, 32 Volunteers, 5,000 care packages
Frasers Property recently initiated its volunteer initiative, Pack It With Love, with Singapore Red Cross, where a few of its employees volunteers filled care packs that would go to migrant workers as a way of appreciation for their strong contribution towards Singapore's built environment. The volunteer event was one of the many initiatives under Frasers Property's partnership with Singapore Red Cross.
Mr Chia Khong Shoong, Group Chief Corporate Officer of Frasers Property Limited, said: "Frasers Property is committed to leveraging our operations and property portfolio to support communities impacted by the pandemic. We are glad to partner Singapore Red Cross once again to make a difference to the community and take our long-term collaboration to another level through this volunteer initiative and many more to come. This is in addition to helping to organise blood donation drives at our properties and making donations towards Red Cross' support efforts for the vulnerable communities. We hope to continue to build the community spirit and culture of volunteerism among our employees, and raise more awareness for good causes in the communities that we operate in."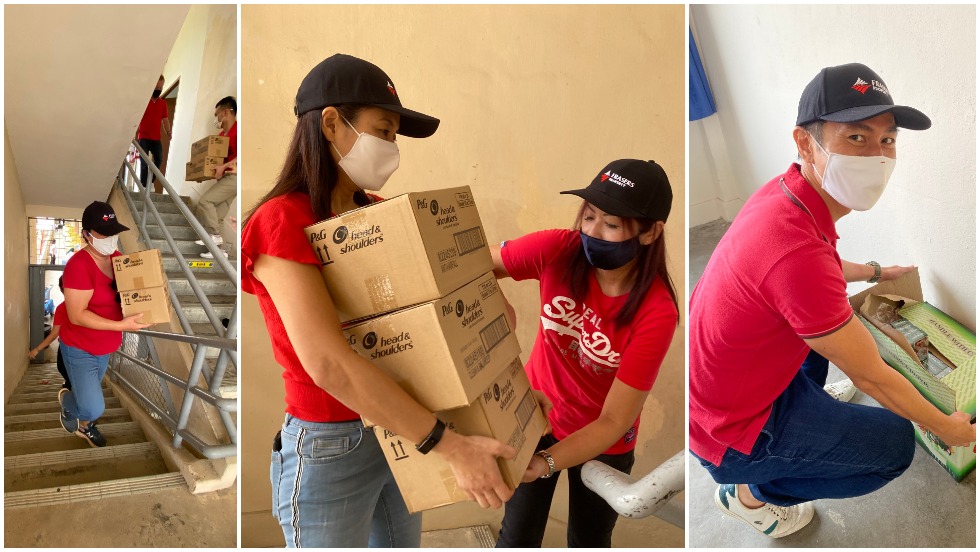 Photo captions: Together with a few team members from Singapore Red Cross, employee volunteers of Frasers Property formed a production line to pass the boxes of items from the ground floor to the second floor of the former school building to facilitate unboxing and packing at the classrooms.
Ms Evelyn Chua, Frasers Hospitality's Director of Regional Sales, who helped out on the first day, said: "This is a meaningful event and I want to do my bit for the less fortunate. I had an enjoyable time and would sign up for future volunteering initiatives."  
Having prior experience volunteering at food distribution drives, Mr Kelvin Gan, Frasers Property's Management Associate of Asset Management reached out to his colleagues to join him in doing good when he came across the opportunity to volunteer at Pack It With Love.  
"It was heart-warming to see the team helping one another as we pressed on with the physical demand of carrying and lifting the heavy boxes. While it was tiring, we managed to share many moments of laughter as we embraced the challenge and worked towards a common goal", he recounted.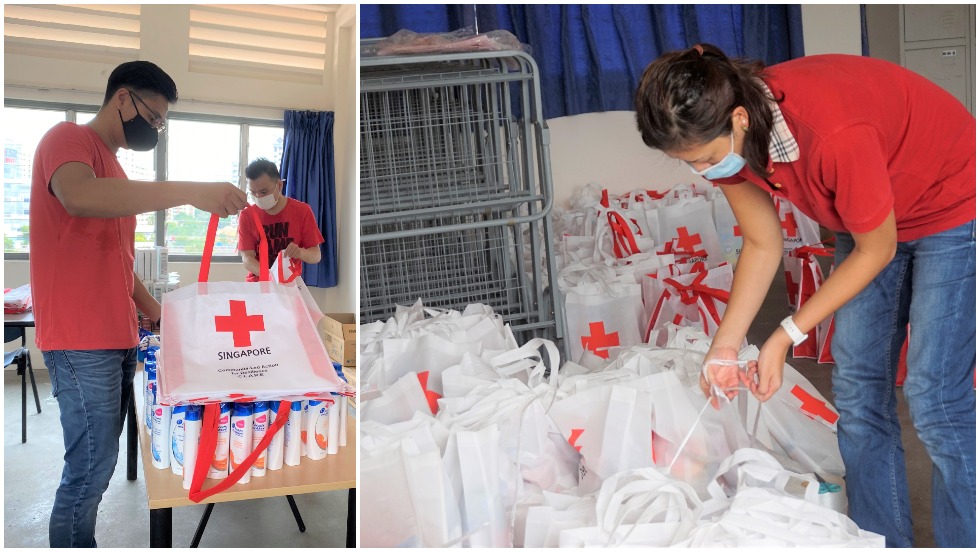 Photo captions: Our employee volunteers packed the ready-to-eat food, washing detergent, shampoo, bar soap and toothpaste into each bag and bundled the care packs.  
Forming stronger bonds with colleagues was a bonus for the employee volunteers while doing good.  
Ms Yumiko Loy, Frasers Property's Management Associate with the Asia Pacific cluster, who just joined the company during the circuit breaker phase in Singapore, said this activity gave her the opportunity to forge new friendships and socialise with colleagues from different departments. She said: "I am aware that these are hard times for everyone. The community and volunteers continue to play a key role in the fight against COVID-19."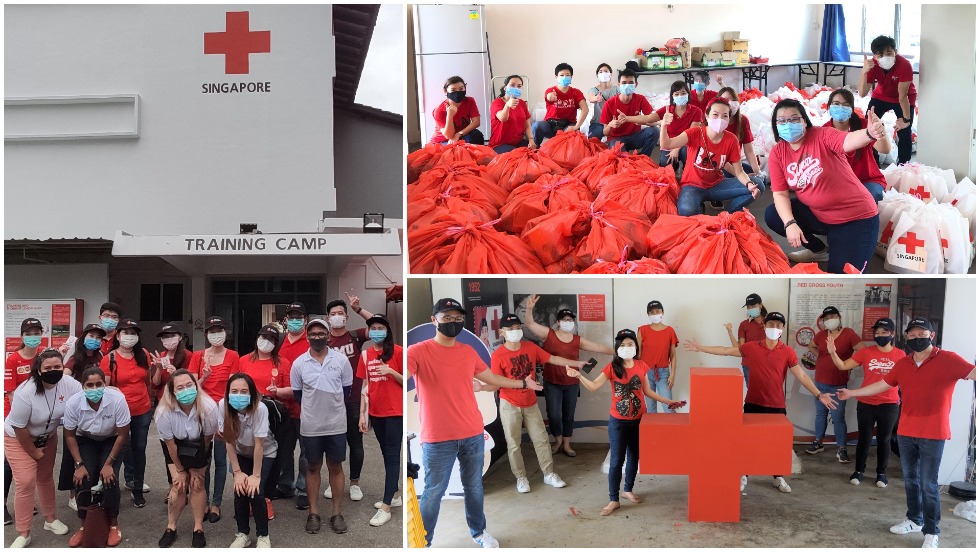 Photo captions: Frasers Property's volunteer employees worked closely with Singapore Red Cross to finish packing 5,000 care packs for migrant workers in three days.
Under its strategic collaboration with Singapore Red Cross, Frasers Property would also look to offering complimentary space for the Pack It With Love volunteer initiative at its commercial properties. Read more here about other community efforts that Frasers Property has supported in this partnership.