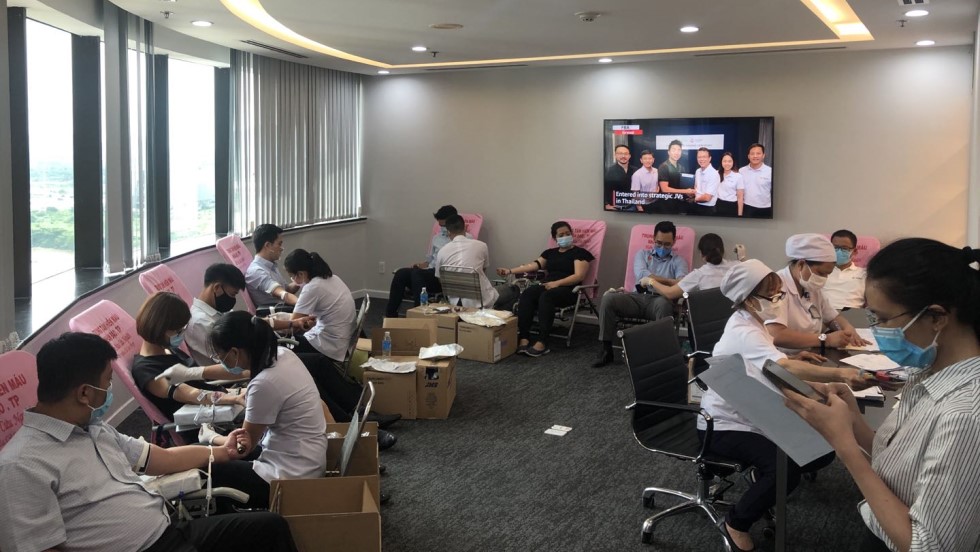 HO CHI MINH CITY, 6 AUGUST 2020
Frasers Property Vietnam has collaborated with Vietnam Red Cross to organise a blood donation drive at Me Linh Point Tower in District 1, Ho Chi Minh City.
On 6th August, hundreds of volunteers participated in the blood drive to donate over 100 units in efforts to support health facilities throughout the country. The event attracted building tenants at Me Linh Point including family and friends of many office executives.
Mr. Lim Hua Tiong, CEO of Frasers Property Vietnam, shared, "There has been a growing demand for blood donations amid the pandemic. Through our blood donation drive, we hope to raise awareness of this good cause, inspire others to become donors as well as do our part to give back to the community. We are thankful for the support of our partner Vietnam Red Cross Society and all the blood donors in this exercise."
Ms. Helen Nguyen, a tenant at Me Linh Point Tower, remarked, "I am glad that our office building provides the opportunity for my colleagues and I to take part in a charitable and meaningful event."