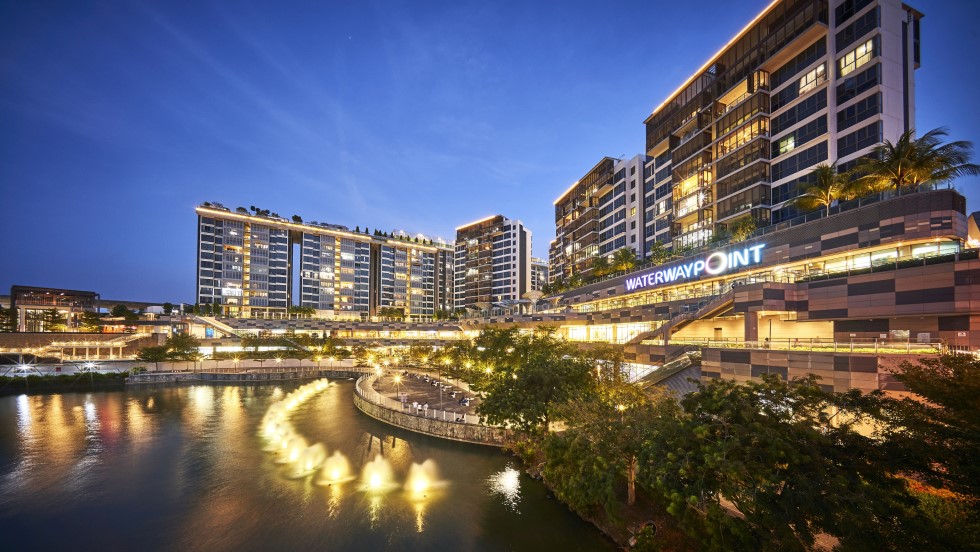 SINGAPORE, 6 SEPTEMBER 2019
Frasers Centrepoint Asset Management Ltd. ("FCAM") as the manager of Frasers Centrepoint Trust ("FCT") (the "Manager"), is pleased to announce that HSBC Institutional Trust Services (Singapore) Limited as the trustee of FCT (the "Trustee"), has entered into a conditional sale and purchase agreement with Sekisui House, Ltd. (the "Vendor") to acquire 6⅔% of the total issued units of Sapphire Star Trust ("SST", and 6⅔% of the total issued units of SST, the "Target Units") and the Vendor's 6⅔% share of a unitholders' loan previously extended by the unitholders of SST to SST (the "Proposed Property Acquisition"); and 6⅔% of the issued share capital in the trustee-manager of SST (the "Proposed SST Trustee-Manager Acquisition", and the Proposed SST Trustee-Manager Acquisition and the Proposed Property Acquisition, the "Proposed Acquisition"). SST currently holds the retail units in the retail mall Waterway Point located at 83 Punggol Central, Singapore 828761.
Mr Richard Ng, Chief Executive Officer of FCAM said, "This acquisition is aligned with our strategy of increasing FCT's market share in Singapore's suburban retail sector. We are growing our stake in Waterway Point as it is a popular retail hub that is set to benefit from the growing population and exciting developments in the surrounding Punggol precinct. This positions Waterway Point well to deliver long-term growth and good returns for FCT and its unitholders."
Post completion of the Proposed Acquisition, FCT will own a 40.0% stake in Waterway Point, up from 33⅓% prior to the acquisition. The total acquisition outlay for the Proposed Acquisition is approximately S$89.6 million (the "Total Acquisition Outlay") comprising approximately S$50.4 million for the purchase consideration for the Target Units; approximately S$38.2 million in the pro rata share of bank loan owed by SST (the "Bank Loan") and the remaining sum of approximately S$1 million for the Manager's acquisition fee, estimated professional and other fees and expenses incurred or to be incurred by FCT in connection with the Proposed Acquisition, and the purchase consideration for the Proposed SST Trustee-Manager Acquisition. The purchase consideration of the Target Units is based on an agreed property value of S$1,300 million (S$3,502 per square foot of net lettable area) on a 100% basis, which is the same basis as the acquisition of the initial 33⅓% stake by FCT previously announced in May 20191. The Manager intends to finance the Total Acquisition Outlay less the sum of the Bank Loan attributable to the Target Units and the acquisition fee from a combination of debt and internal sources.
This press release is to be read in conjunction with FCT's announcement "Acquisition of a 6⅔% interest in Waterway Point" dated 6 September 2019.