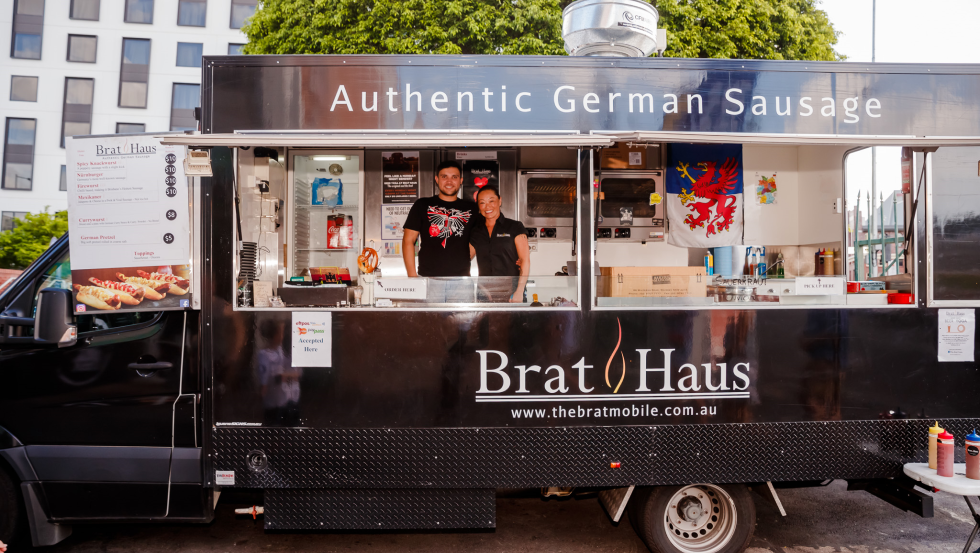 BRISBANE, 1 OCTOBER 2019
Frasers Property Australia's Brookhaven community will officially celebrate its third birthday with a free entry Oktoberfest event on Saturday 12 October from 12pm.
Scott Ullman, General Manager – Residential QLD, Frasers Property Australia said community engagement is an integral part of the success of Brookhaven and was excited to bring an afternoon of German festivities, including live music and entertainment, for the wider community of Logan to enjoy.
The Brookhaven Oktoberfest event is a double celebration, launching the fourth Parkview Release, Brookhaven's most prestigious land release to date and marking three years since Frasers Property Australia opened the doors to the Brookhaven Sales Centre and welcomed its first residents into the community.
The fun will begin at 12pm on the oval at the Brookhaven Sales Centre. Both residents and visitors are invited to join in an afternoon of fun and entertainment including a Brookhaven Oktoberfest best-dressed competition.
Event attendees will be treated to a pop-up Oktoberfest marquee, roaming entertainers, a live Oompa Band, petting zoo and traditional German eats from the Brat Haus. There will also be a Sense of Taste Bar and the Brookhaven Bean Café offering German pretzels and delicious desserts. Adults and children alike can immerse themselves in the Oktoberfest festivities.
"We've had a hugely successful three years at Brookhaven, welcoming more than 625 residents to the Brookhaven community across almost 250 new houses. We are looking forward to celebrating with our neighbours while welcoming visitors to explore the project and the Parkview Release," Scott says.
"There has been a lot of interest in the Parkview Release to date. These lots are nestled within leafy surrounds and located close to the parklands and attendees will be among the first to view the final 24 released lots on the day.
"We're pleased to celebrate our dual milestones at the Brookhaven Oktoberfest event, which pays tribute to Brookhaven's German roots at Bahrs Scrub, and we welcome the community to enjoy an afternoon of family fun with plenty of German-themed activities."
Brookhaven Oktoberfest is a free entry (excluding food and beverages) all-ages, non-ticketed event on Saturday 12 October from 12pm until 4pm. Free parking is available onsite.
For more information, visit: https://www.frasersproperty.com.au/qld/brookhaven/news-and-events/events/2019/09/05/oktoberfest-2019 or via Facebook.
For more information on the Brookhaven community and Frasers Property Australia, visit www.brookhavenliving.com.au.
EVENT DETAILS:
WHAT:                  Brookhaven Oktoberfest
DATE:                   Saturday 12 October
TIME:                   12pm to 4pm
WHERE:               Ullman Oval (access via Brookhaven Sales Centre), Brookhaven Living
                              33 Menora Road, Bahrs Scrub
COST:                   Free entry
PARKING:             Free onsite parking available