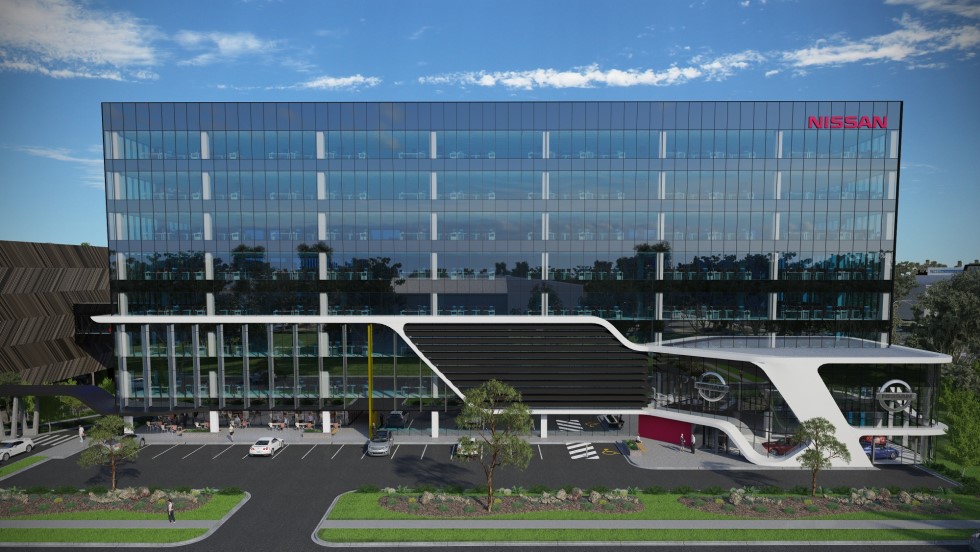 MELBOURNE, 8 OCTOBER 2019
Joint venture partners, Frasers Property Australia (Frasers Property) and ESR Australia (ESR) have sold a prime suburban office building, anchored by Nissan Motor Co. Australia Pty Ltd (Nissan) to Ascendas Real Estate Investment Trust (Ascendas) for over A$100 million.
Currently under construction, the building represents the first stage of a substantial business park development in the emerging commercial precinct of Mulgrave in Melbourne. Stage One comprises 17,393 sqm of office space and anchored by Nissan who will occupy 11,000 sqm for their national headquarters.
The new building will achieve a 5 Star Green Star Design and As Built v1 certified rating from the Green Building Council of Australia. Practical completion of the facility is due in mid-2020.
Anthony Maugeri, General Manager, Southern Region Commercial & Industrial, Frasers Property Australia comments, "We are very pleased to secure a strong result for our first asset located at 254 Wellington Road prior to practical completion, which is part of our on-going capital management program in Melbourne.
"This asset offers highly attractive investment characteristics including a long WALE, demonstrating there is solid demand for quality buildings in Melbourne's suburban office market."
Phil Pearce, Chief Executive Officer, ESR Australia, said, "This is a great outcome for Stage One, allowing us to recycle capital for other high-calibre opportunities in the pipeline. We're now turning our attention to the next three phases of the development at 254 Wellington Road, where enquiries are showing strong demand for this desirable location."
The 4.67-hectare joint venture site has received planning approval for 60,000 sqm of commercial, 2,497 sqm of onsite retail space and secure car spaces. The entire development is forecast for completion by late 2025.
The business park is expected to have an end value in excess of A$400 million when completed . It is located on the south side of Wellington Road, west of Springvale Road's intersection and has a frontage to Peters Avenue. Major arterials including Springvale and Wellington Roads are within close proximity, both of which provide access to Monash Freeway (1.3 kilometres), Eastlink and Princes Highway. Melbourne's CBD is within 22 kilometres. 
CBRE and JLL brokered the Ascendas transaction.