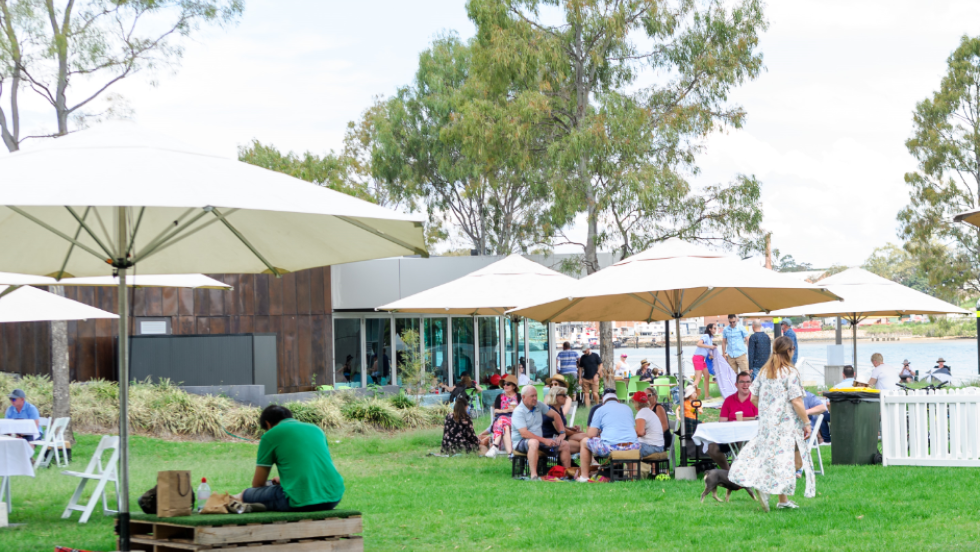 BRISBANE, 26 AUGUST 2019
Italians have picnics down to a fine art and Hamilton Reach will join the Mediterranean affinity with outdoor spring picnics when it hosts "An Italian Affair" on Saturday, 7 September from 1pm to 4pm.
Hamilton Reach has become a celebrated waterfront picnic destination where people and their pooches turn out for stylish riverside 'picnics en masse' in one of Brisbane's most desirable riverside neighbourhoods.
Set on the grassy lawns of Hamilton's Northshore Riverside Park, the family event will play host to hundreds of locals with free entertainment including vocal performances from acoustic duo Dan & Diletta, comedic jesters, accordion musicians, free caricatures, photo mementos and more, all with a distinctly Italian flavour.
There will also be plenty of Italian fare on offer with Aperol Spritz cocktails available from Northshore Harbour Cafe, pasta and legendary cannoli from Nonna's Masseria, authentic Italian pizzas from Pizzantica and scrumptious gelato from Gelato à Go-Go. Event attendees can even bring their dogs to feast on bakery made doggy treats from Brisbane Barkery, but they must be on a leash.
Before the event from 12.30pm on Saturday, 7 September, the first 100 visitors to visit the Hamilton Reach Sales and Display Centre can collect a complimentary antipasto platter to enjoy at "An Italian Affair".
'An Italian Affair' at Hamilton Reach
Join Brisbane's best Italian themed riverfront picnic on the shores of Hamilton Reach for a relaxing Saturday afternoon of music, picnic grazing on pizza, pasta, gelato, cheese, cocktails and more, caricatures, photo mementos and games. Pooches on leads welcome!
When: Saturday, 7 September from 1pm to 4pm
Where: Northshore Riverside Park, Hamilton, adjacent to Northshore Hamilton CityCat Terminal
Cost: FREE
Hamilton Reach is Frasers Property Australia's $700 million masterplanned waterfront community, located at Northshore – Queensland's largest urban renewal project.
The Hamilton Reach Sales and Display Centre is open every day from 10am until 5pm at 310 MacArthur Avenue, Hamilton. For more information, contact Frasers Property on 13 38 38 or visit www.hamiltonreach.com.au.